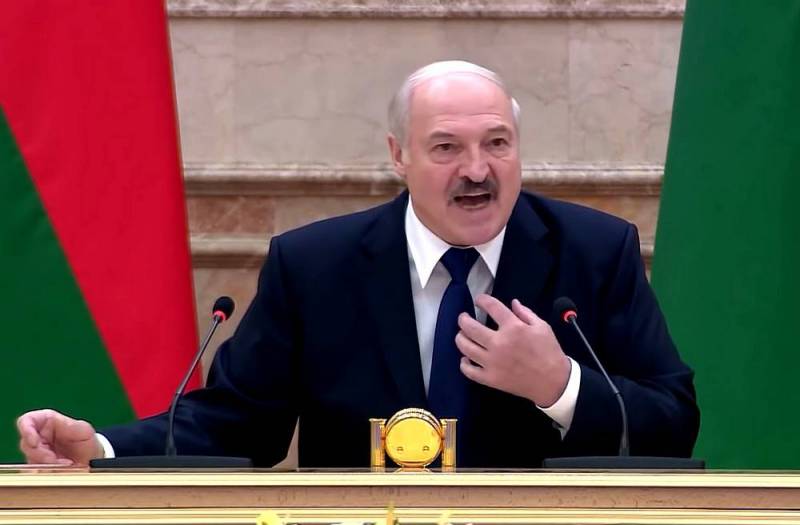 President of Belarus Alexander Lukashenko believes that Russian officials are spreading false information about him. In this regard, he complained that the country does not have nuclear weapons in order to be able to scare intractable neighbors on occasion.
The head of Belarus was outraged by the data published in the Polish telegram channel Nexta about the presence of his son's 840 million dollars in an account with a Swiss bank. In his accusatory speech, Lukashenko mentioned Poland only in passing, and all his fury went to the Deputy Minister of Economic Development of Russia Mikhail Babich - it was the "Babichevskys" and "non-winners" from the Russian Federation who toss such data. This was announced by the president at a personnel meeting.
Babich previously served as ambassador of the Russian Federation in Minsk. According to media reports, he once found out about unseemly financial schemes used in the development of Russian money in Belarus. After these events, the president of the republic obtained a recall of the diplomat.
Lukashenko could not resist other negative allusions to Moscow:
We are not a nuclear country, and we do not have nuclear warheads or hypersonic weapons - unfortunately, we cannot threaten our neighbors with this. Belarus is a peaceful European state, striving for a quiet life, and does not pose a danger to neighboring countries
- stressed the head of Belarus.