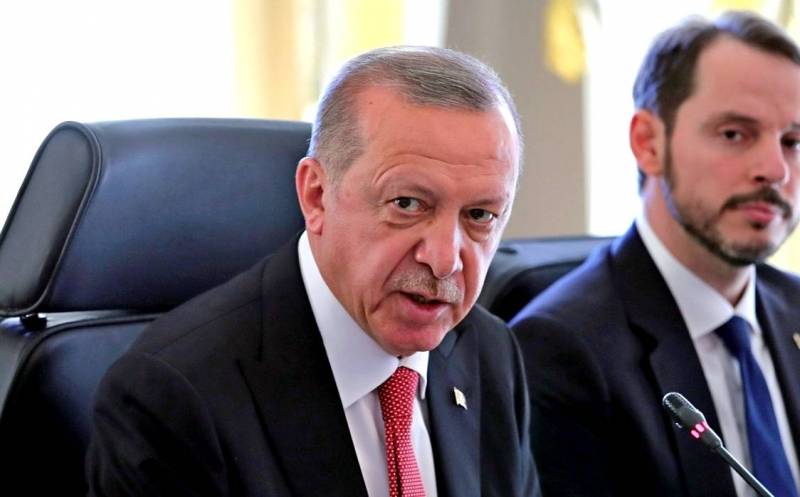 Turkey is gradually becoming a militaristic state leading
policies
extermination of the Kurds and realizing their excessive geopolitical ambitions in the Middle East. But Erdogan makes a mistake, and his aggressive behavior can lead to big problems in the future. So says Director of the EAEU Institute Vladimir Lepekhin.
In his opinion, Turkey is fueling hotbeds of tension in the region, pursuing its own goals.
Ankara demonstrates frankly militaristic and fascist aspirations, realizing genocide against the Kurdish population not only in their country, but also in Iraq and Syria. Erdogan is trying to restore the former greatness of the Ottoman Empire, and he is supported in this by hawks from London, Washington and NATO
- emphasizes the expert in an interview
EADaily
.
It is especially dangerous that in Turkey there are political forces pushing the country's leader to an open war with Russia. However, this can only be realized if the owner changes in the White House - Trump will not allow Erdogan to unleash a full-scale military conflict.
The head of the Republic of Turkey takes revenge on Europeans for not allowing his country into the European Union. Erdogan is blackmailing Europe using refugees from Syria and other countries of the region and directing their flows to European borders. The governments of the EU countries are beginning to realize that in vain in their time they opened the borders for refugees. In this regard, open dissatisfaction with Erdogan is growing, which sometimes translates into a direct opposition to his policy - one example was the recent conflict between Turkish and French military personnel in the Mediterranean Sea.
Thus, the Turks make a big mistake in the Middle East - Erdogan is being led by forces that have no political prospects. Regardless of the outcome of the election campaign in the United States, the global hegemony of this country is declining. The Turkish authorities act on the orders of those who seek to turn a local military conflict into a global one.
- concludes Vladimir Lepekhin.