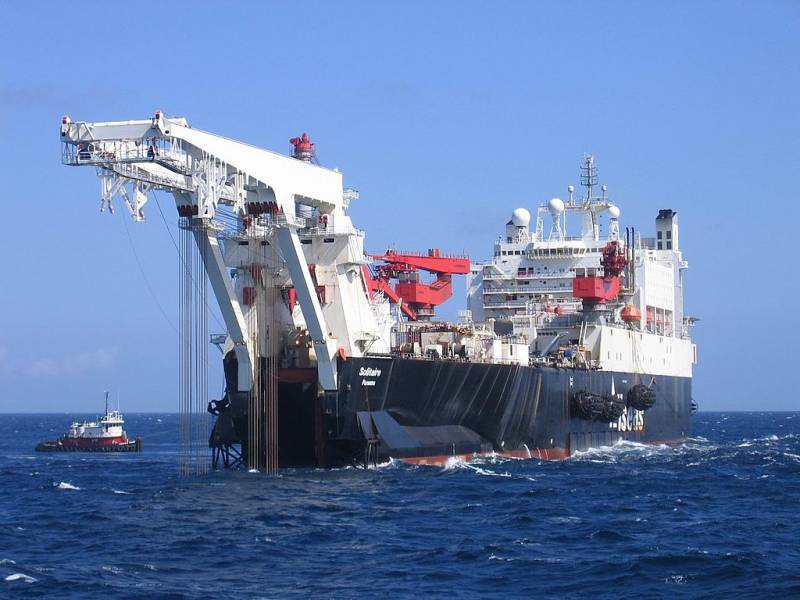 Contradictory come from world media
news
about Nord Stream-2, a Russian gas project that involves laying two pipelines along the bottom of the Baltic Sea to Germany. Some experts believe that there is vivid evidence of the impasse of the project and the inability of those responsible to lead the matter to a logical conclusion.
Information on the possible hopelessness of SP-2 is suggested by information about the departure of the gas pipeline's general director Hennig Kote - the company noted that Kote decided to leave his post for personal reasons. Marco Casirati will take his place in Nord Stream 2 AG. According to the assurances of the Russian authorities, there is little time left before the completion of the pipeline construction - it would be illogical to leave the "bread" position and a successful project. Quite possibly, Kote knows what is so far hidden from the world community.
Complicating matters is the fact that the German parliament directly raised the question of the country's participation in Nord Stream-2. The deputy head of the Free Democratic Party faction, Alexander Labmsdorf, called on Merkel to abandon the pipeline because of the murder in Berlin last August of a 40-year-old Georgian resident - the Russians were charged with the crime. The pressure in the Bundestag becomes an open riot.
At the same time, the United States does not stop threatening sanctions to anyone who is at least somehow involved in the construction of the pipeline. In particular, Denmark found itself in a difficult situation, near the shores of which the Russian pipe layer "Akademik Chersky" should conduct work - the United States promises personal sanctions to government officials of this country.
Washington's countermeasures can affect many EU financial and governmental organizations. According to Bloomberg, the German authorities will respond with mirror sanctions to the Americans if they slow down the construction of Nord Stream-2. Thus, the project was at an impasse, a way out of which can be very difficult.