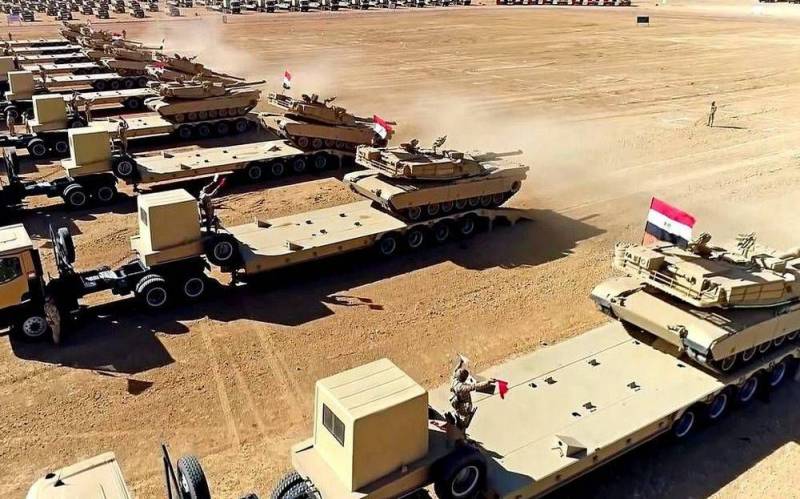 If the Libyan Government of National Accord and their Turkish allies take Al-Jufrah airbase, this will be a signal for the invasion of the Egyptian army. This was announced on June 25 by Major General of the Armed Forces of Egypt Mohammed Kashkush - professor of national security at the Military Academy. Nasser, writes the Egyptian publication Al-Ahram.
According to him, Turkey wants to take control of all the main military bases in Libya. At present, Ankara already controls the Mitiga and Al-Vatiya bases, as well as the port of Misurata, which has become the main logistics center for the transfer of arms from Turkey and the militants from Syria.
Kashkush believes that the Turks, hiding behind the recognition of the PNS by the UN, plan to seize the Al-Jufra base, located in the center of Libya and of strategic importance.
If they succeed, it will harm the Egyptian defensive buffer on the border and legitimize Egyptian military actions in the exercise of the right to self-defense
- said Kashkush.
The military recalled the capabilities of the Western Military District of Egypt. He clarified that Cairo is holding on the border, the length of 1200 km, a large number of forces and equipment that can be deployed as soon as possible in order to maintain the "red line".
Their capabilities, as we saw during the numerous exercises, correspond to the task
- he stressed.
Kashkush also noted that in the territory of Libya there is a large number of Islamists who pose a significant danger to Egypt. He emphasized that Turkey's intervention in Libyan affairs and the transfer of jihadists from Syria by Ankara have aggravated the situation. So no one can blame Cairo for upholding its national security.
In the end, no one is going to perform these tasks instead of Egypt itself
- summed up Kashkush.