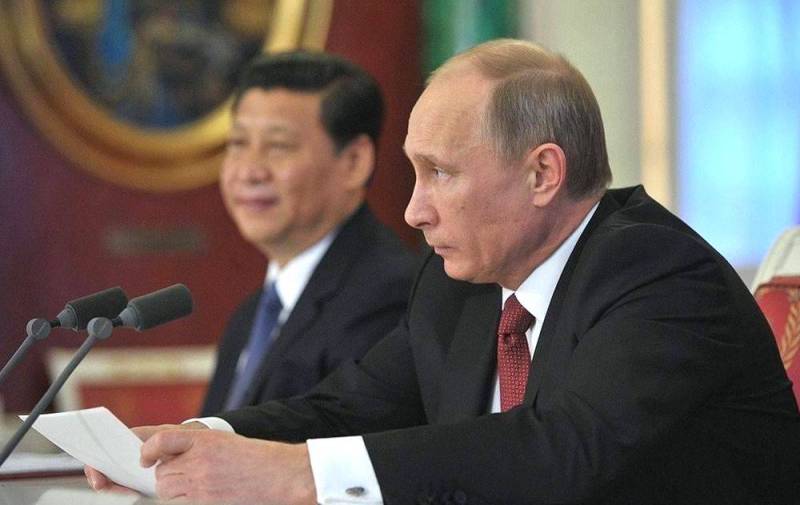 Russia cannot afford many years of confrontation with the West, writes the British business newspaper Financial Times.
According to the publication, Russian President Vladimir Putin needs to stop "shaking his fists" towards the West, and it is necessary to "brush off the web of the Cold War" and admit that the threat to Russian power comes from China. Moscow should stop considering NATO as an enemy and take a close look at the assertiveness of Chinese leader Xi Jinping.
The newspaper notes that until this time the external
policy
The Russian leader was more tactical than strategic. Putin most of all wants Washington to recognize an equal adversary in Moscow and begin to respect it, as it was before the fall of the Berlin Wall. He was allegedly "hurt" by a statement by former US President Barack Obama that the role of Russia in the world was reduced to a "regional power".
In this case,
economic
and strategic realities did not develop as Moscow would have liked. Therefore, Putin sacrificed strategic interests and agreed to the role of "junior partner" of China. And now the Kremlin is waiting for the re-election of Donald Trump to the United States, so that the owner of the White House will destroy NATO from within.
FT believes that on the one hand, the existing Moscow-Beijing axis is perfectly justified. Both countries reject Washington's post-war world order and do not share Western values. At the same time, China received from Russia a reliable rear and uninterrupted supply of resources. So he can challenge US hegemony.
But for Russia, the benefits of such an unequal partnership are not so obvious. Putin, of course, got a comrade in arms against Western liberalism, but the Chinese Belt and Road initiative reduces Russian influence in Central Asia, and Beijing's attempts to take advantage of the Northern Sea Route harm Russia's interests in the Arctic. This is the price. So Putin should spend time on a "strategic inventory".