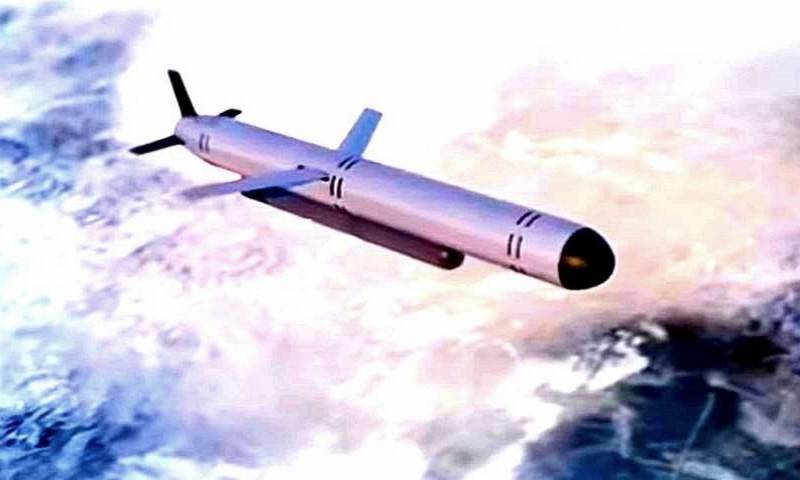 Russian bloggers noticed preparations for testing a promising intercontinental cruise missile with a 9M730 Burevestnik nuclear power plant (NATO codification - SSC-X-9 Skyfall).
Probably, flight tests of the Petrel are currently underway at the Kapustin Yar training ground. Two zones are closed for aviation flights for the period from June 22-27 from 8:00 to 23:00. These zones are marked in red, and in blue - a constant no-fly zone above the polygon.
- Evgeniy Maksimov said in a Twitter account.
Suspicion is caused by the attachment of the closed zones to the RFNC-VNIIEF site, presumably they are experiencing Burevestnik. It is also suspicious the release of separate NOTAMs for zones, and so included in the restricted area above the landfill, this happens rarely and for some special reasons
- he explained.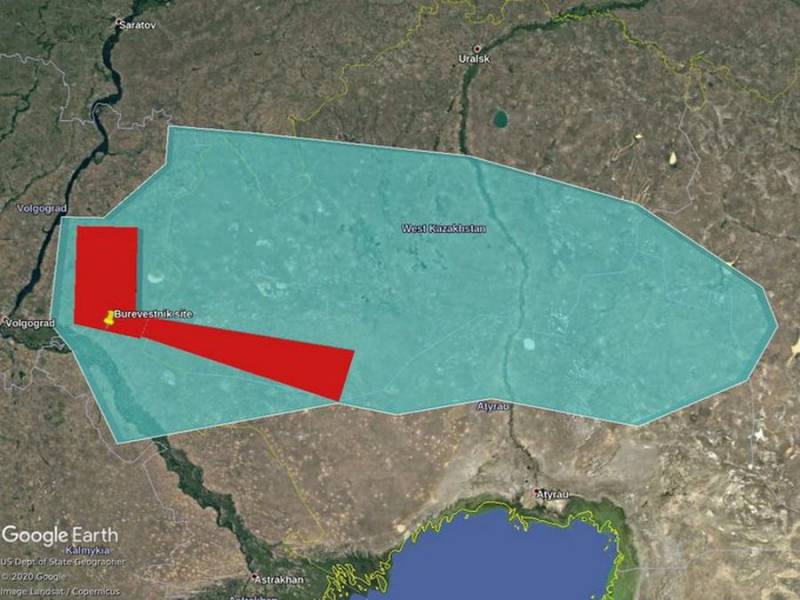 For clarity, NOTAM is a notice sent by telecommunication equipment containing information on the commissioning, condition or change of any aeronautical equipment, services and regulations, or hazard information that is important to flight operations personnel.
We remind you that practically nothing is known about the Petrel. For the first time, the existence of this missile was announced by Russian President Vladimir Putin during his message to the Federal Assembly on March 1, 2018.
In August 2018, satellite images of the 4th State Central Interspecific Test Site (Kapustin Yar) were uploaded to the Network. It was clarified that for the period 2014-2016 a new complex was built there. The starting position with a buried fuel storage, a movable shelter for the launcher and a platform for placing containers were recorded in the pictures
equipment
providing tests and starts.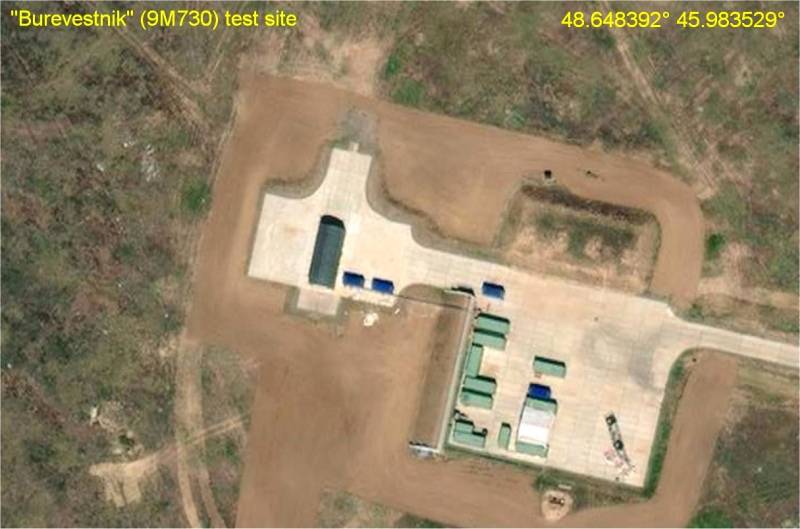 Then it was suggested that initial testing of the Petrel was carried out on the site without the use of a nuclear power plant. Personnel training is also held there, and it is on this site that the pilot combat duty of the Petrel will be deployed after the tests are completed.