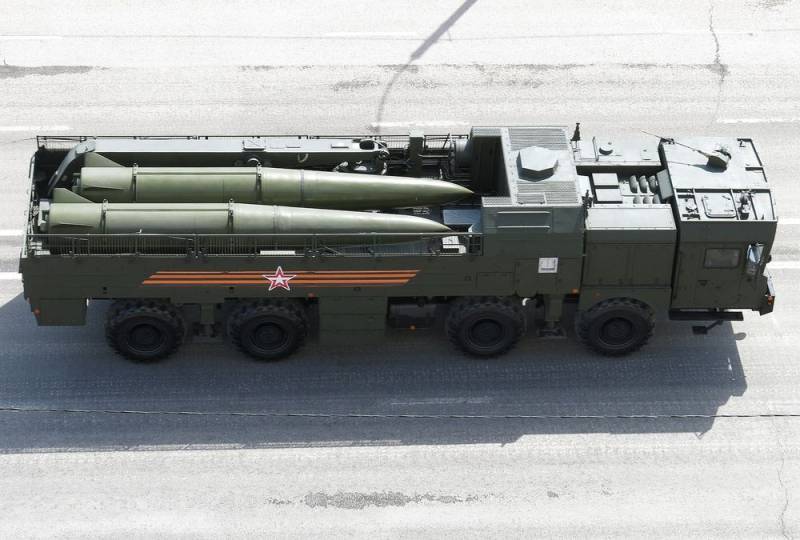 Washington with its exit from the INF Treaty untied the hands of Moscow. Currently, work is underway in Russia to modernize the Iskander-M operational-tactical missile systems.
June 24, 2020 agency
Interfax
, citing a source in the state corporation "Rostec", reported that a new version of the OTRK is already being prepared. The source clarified that the potential of existing complexes allows them to serve for at least another 25-30 years. In this regard, there is no point in inventing something new every 5-10 years. It is simply irrational. At the same time, qualitative improvements are carried out in close cooperation with the Ministry of Defense on the basis of the experience gained.
As a rule, the creation of new complexes entails the preparation of new infrastructure for their deployment, and this is a significant cost
- explained the source.
It should be noted that the Iskander complexes (9K720) were first presented to the general public in 1999. In 2011, the updated Iskander-M passed the first stage of testing with new military equipment. The 9M723 missile of the Iskander-M complex was equipped with a new correlation guidance system. The Iskander-K complex also appeared. A whole family of good OTRKs was formed with an official missile range of up to 500 km.
But the ammunition for Iskander-M and Iskander-K, although they are launched from the same self-propelled launcher, are fundamentally different. The Iskander-M uses a high-altitude, highly maneuverable quasi-ballistic missile, and the Iskander-K uses the R-500 cruise missile (9M728) with an ultra-low flight path and envelope of the terrain.
In 2019, the Russian Ministry of Defense for the first time demonstrated to the public the 9M729 cruise missile. It was assumed that the Iskander OTRK was a means of delivering tactical nuclear weapons and could, in the future, use the Dagger hypersonic missile systems.
It must be added that the INF Treaty was concluded between the USSR and the USA in 1987 and ceased to operate on August 2, 2019. The agreement prohibited rockets with a range of 500 to 5500 kilometers. Now Russia has the right to carry out the modernization it needs, which would meet state interests without regard to the United States. So it will be interesting to know what the new version of this OTRK will turn out to be.