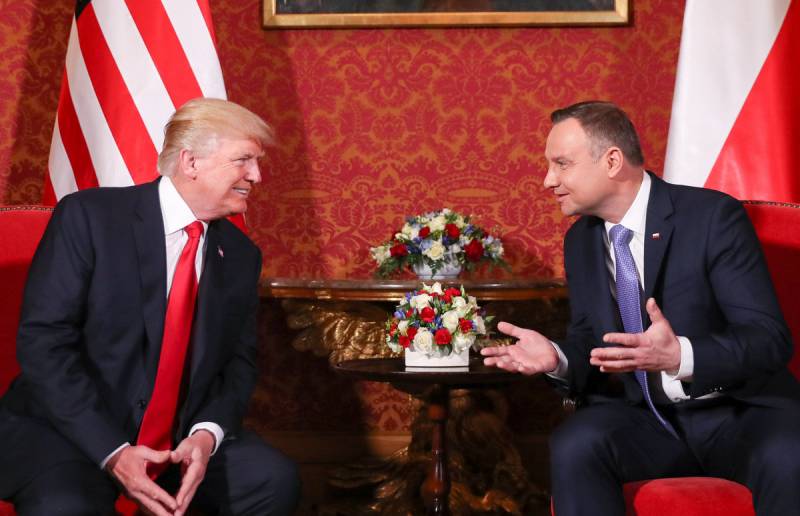 The meeting of Polish President Andrzej Duda and his US counterpart Donald Trump on June 24 is a very important event that Russia does not leave without its attention. Political scientist Lukasz Jasin of the Institute of International Affairs of Poland concludes that the Kremlin is afraid of a meeting of the heads of two states, and it has reasons for that. Expert opinion is provided by Polskie Radio.
From time to time, materials have appeared in the Russian media hinting at Poland's involvement in Hitler's aggression against the Soviets in 1941. Yasin considers this position to be false, but he sees the desire of the Russian authorities to assure the world community of these fabrications - after all, according to him, with the repeated broadcasting of lies, it becomes true.
The reason for the attacks from Moscow is clear - Warsaw is struggling to rewrite history with the Soviet Union, and Putin doesn't like it. Lukas Yasin believes that the Poles have always sought independence from Russian influence, as well as energy security. They want to have their own army, good relations with other European countries and with partners across the ocean.
For Russians, Duda's visit to the US capital is very significant, including from a geopolitical point of view, and they are very afraid of him. Therefore, I am not surprised at the fact that Putin's article on World War II appeared, as well as the increasing accusations and attacks on Poland right now, on the eve of such an important meeting. Kremlin's goal is to spoil the reputation of official Warsaw in front of the White House
- emphasizes the Polish political scientist in an interview with Polskie Radio.