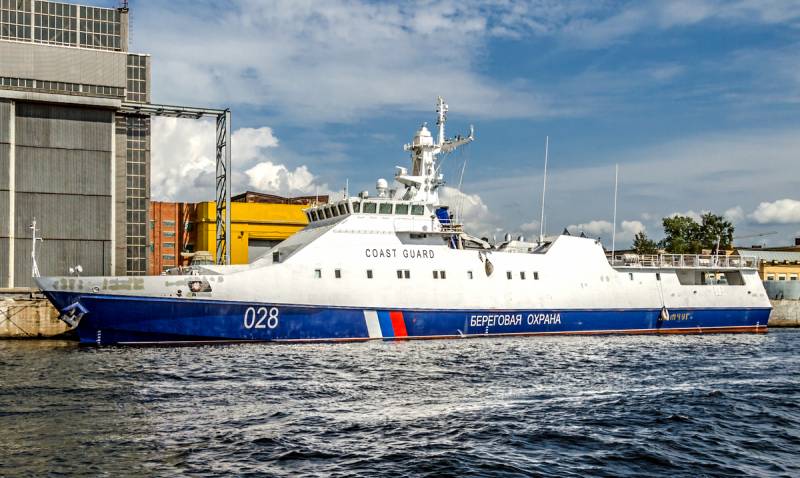 The patrol ship of the Diamond project. Photo: Alexey Fedorov / wikimedia.org
As part of the navy of Ukraine in 2020 may appear the US military boat Mark VI. Washington will sell 16 such ships to Kiev armed with AGM-176C Griffin B (Block II) missiles, as well as heavy machine guns. How can Russia respond to the appearance of American boats on the Sea of ​​Azov?
Former Chief of the General Staff of the Russian Navy Admiral Viktor Kravchenko believes that so far there is no need to create a separate Azov flotilla as part of the Black Sea Fleet (Black Sea Fleet) of the Russian Federation. According to the ex-admiral, the available combat capabilities are quite enough to neutralize any threats of a potential enemy, including from Ukraine.
The zone of military operations of the Black Sea Fleet of Russia includes the waters of the Mediterranean, Black and Azov Seas. The structure of the Navy is built so that Russian ships can cope with any threats in the region. The resources of the Russian Navy are quite enough on Azov
- emphasized Viktor Kravchenko in an interview
RIA News
.
To ensure the safety of the Sea of ​​Azov, in particular, the use of the reserves of the Novorossiysk Naval Base in Temryuk is envisaged. Kravchenko also noted that the border forces of the FSB of Russia operate in the coastal area.
The forces of the Federal Security Service are armed with patrol boats of project 12200, which can be equipped with the Vikhr-K missile and artillery complex. It includes 4 anti-tank guided missiles "Whirlwind" with a launch range of 4 km, as well as 30-mm six-barreled automatic artillery mount AK-306.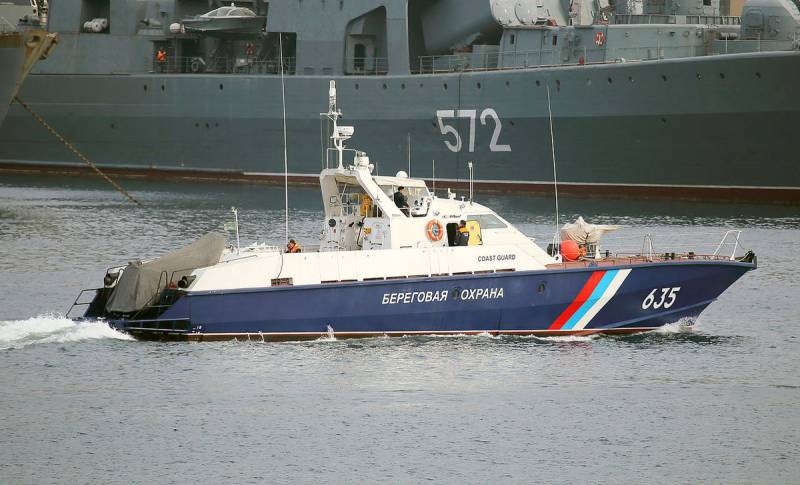 Project 12200 patrol boat. Photo: Alex omen / wikimedia.org
The FSB also has several patrol ships of Project 22460 Brilliant (in the main photo). The armament of the ship will be especially dangerous for American-made boats. The AK-630 six-barreled artillery mount, which has an incredible rate of 5000 rounds per minute, is capable of taking Mark VI out of combat operation in a short burst. In addition, the ship is equipped with machine guns of various calibers, as well as electronic warfare systems. If necessary, the guard can be equipped with anti-ship missiles X-35U "Uranus".