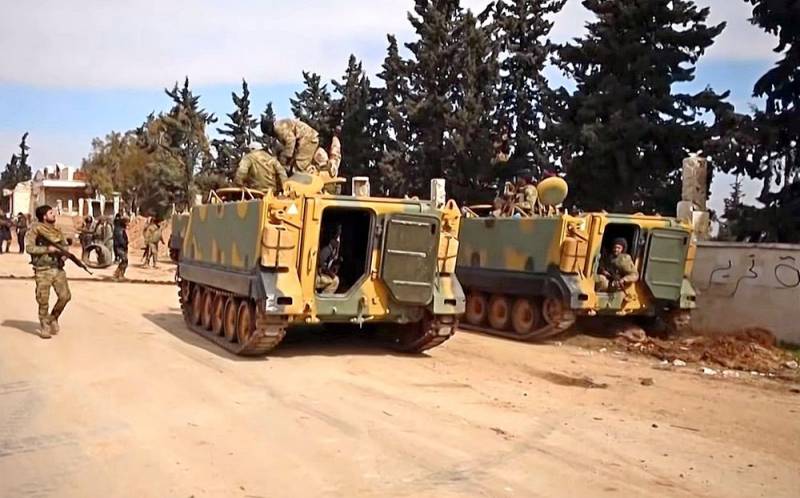 The international situation around Libya continues to escalate. Turkey and France exchanged threats, and from the UAE promised to allocate money to Egypt for a military operation against the PNS.
French President Emmanuel Macron said Paris would not tolerate Ankara's military intervention in Libya. In his opinion, Turkey is playing a "dangerous game" in this North African country.
He specified that the "Mediterranean theme" directly affects the interests of France. As a result of Turkey's actions, thousands of Libyans are trying to get to the EU to avoid suffering.
Macron noted that Egypt has every reason for concern, therefore Cairo has the right to intervene in the situation. After all, Turkey is transferring thousands of Syrian militants to Libya, and the Egyptians cannot calmly observe this.
We will not tolerate the role that Turkey plays in Libya
- emphasized Macron.
Ankara immediately responded to Macron's words.
What Macron called the "dangerous game" the support of our country for the legitimate Libyan government at his request and in the framework of UN decisions can only be explained by clouding of reason
- stated the official representative of the Turkish Foreign Ministry, Hami Aksoy.
According to him, France itself plays a "dangerous game" in Libya and is responsible for plunging this country into chaos. The Turkish diplomat indicated that the commander of the Libyan National Army, Field Marshal Khalifa Haftar, refused to sign a ceasefire with the Government of Libyan National Accord.
The Turks believe that Paris does not have the right to make decisions on regional issues, since France does not have its own coast in the Eastern Mediterranean. At the same time, the behavior of the French seriously complicated the situation in the region.
At the same time, it became known that the UAE President Emir Khalif ibn Zayd Al-Nahyan expressed his willingness to help the President of Egypt Al-Sisi. Abu Dhabi promises to take on the financing of the Egyptian army to confront the PNS in Libya.