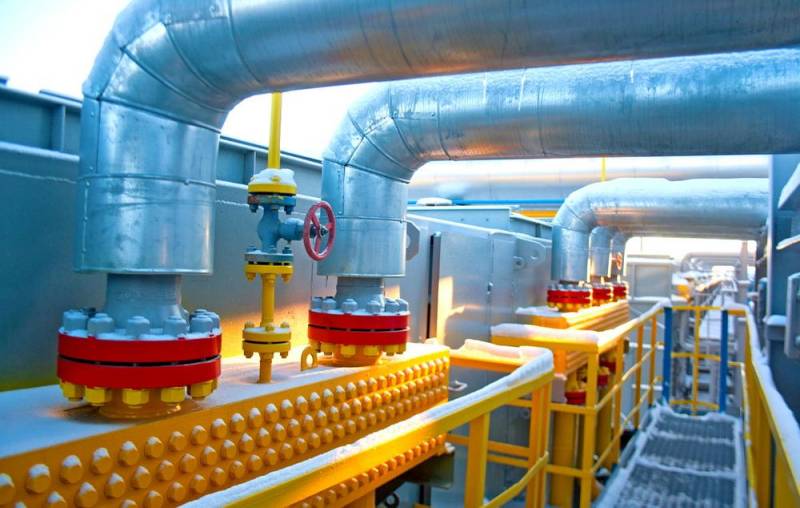 Obvious unpredictability of the President of Belarus Alexander Lukashenko threatens to spoil the gas plans of Warsaw, writes the Polish publication Biznes Alert.
There is enough oil in the world, and prices are reasonable. There is enough natural gas too, there is a fight between the main players for the premium European and our market. There is an alternative, you can find it
- The Belarusian leader has recently stated, whose dreams of diversifying energy supplies to the country have become closer to realization.
Currently, another dispute is ongoing between Minsk and Moscow over gas prices and debts. The parties have not yet overcome the differences, so the Russians can suspend their gas supplies to Belarus. At the same time, the authorities of Belarus detained Viktor Babariko, whom Moscow stood up for. This is the former head of Belgazprombank and one of Lukashenko's rivals in the elections to be held in August 2020.
Moreover, since 2011, Gazprom Transgaz Belarus has owned gas pipelines in Belarus. Therefore, in Minsk and Warsaw, they thought about creating a separate gas pipeline that would connect Belarus and Poland.
Moreover, it will be difficult for Poles and Belarusians to find money for the implementation of such a project. Poland and Belarus simply do not have them, and Brussels is unlikely to finance a project outside the EU. A way out could be US financial assistance. However, there is no specificity behind Washington's statements on supporting diversification.
The Poland-Belarus gas pipeline could receive gas from any sources, including the past LNG regasification process from the USA. But it all depends on how reliable a partner Minsk is.
Now in Belarus escalated
политическая
situation. So it is not known how everything that happens will affect the country's plans to gain energy independence. Moreover, the policy of Minsk in relation to the opposition may lead to sanctions by the West.
But if Lukashenko convinces the West that he is not bluffing on the issue of diversification or that he will be replaced by a person who will be ready to challenge Moscow, then such a gas transportation project can be implemented.