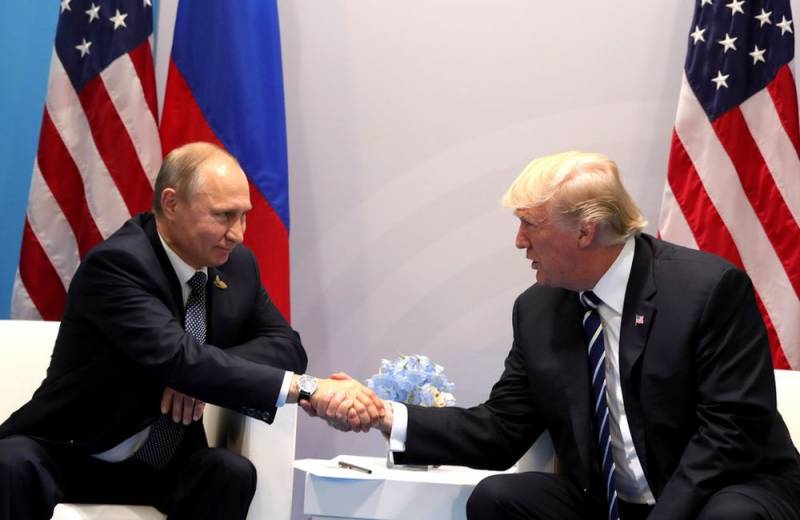 The next presidential election is due to take place in the United States in November 2020, so it is not surprising that the American newspaper The Washington Post, which is opposed to the current president, decided to find out why Russian leader Vladimir Putin really needs Donald Trump.
The President of Russia is going through its worst year in two decades in power. The COVID-19 pandemic is rampant throughout the country,
economic
the situation is getting worse, and Putin's personal rating has dropped to the level of 1999, the publication is confident.
Outside
policy
Head of the Kremlin, aimed at restoring Russia's global influence in the world, did not lead to the desired result for Moscow. Moreover, it led to a dead end, as Syria and Libya turned into a "swamp", from which it is difficult to get out without losing face. As for Ukraine, Kiev rejected Moscow's plan for a peaceful settlement of the conflict in the Donbass, so Lugansk and Donetsk continue to "drain" billions from the Russian budget.
In this regard, Putin needs help and Trump's victory is very necessary. After all, if he remains the president of the United States for a new four-year term, Moscow will be able to achieve much. Now the Kremlin is trying to help Trump's re-election, albeit not as frankly as it was in 2016.
Over the past three and a half years in power, the current American president has made several good gifts to his Russian counterpart. He began to openly dismantle NATO, Russia's main enemy. The owner of the White House decided to significantly reduce the American contingent in Germany, and allowed Russia to freely interfere in the affairs of the Greater Middle East, strengthening Moscow's influence on Tel Aviv, Cairo and Ankara. He practically ruined the close trusting relationship between Kiev and Washington.
If Trump is re-elected, he will continue to "drag" Russia into the G7, which will greatly strengthen Putin's credibility. It may even withdraw all American troops from Europe. And the worst thing is that it can give Ukraine into the sphere of influence of Russia, while at the same time starting to lift anti-Russian sanctions. So Moscow will do everything possible to make Trump win the election.