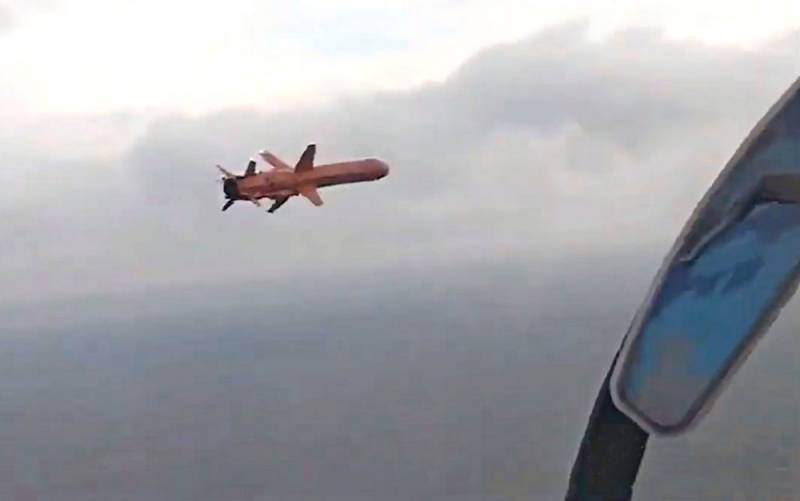 During
recent
of tests of the R-360 missile for the PKK-RK-360MTs "Neptune", the Ukrainian side, represented by the GKKB "Luch", recorded the work of Russian electronic warfare systems, writes the Kiev information and consulting company Defense Express.
It should be noted that the company tried to find out what consequences it had and in what scenario the real naval duel in the "ship-rocket" format will take place.
The company suggested that by using their electronic warfare, the Russians pursued several goals. Firstly, they could collect radar data about the new Ukrainian ammunition. Secondly, try to change the course of missiles during their flight to targets, affecting their accuracy.
After analyzing the information received, Defense Express came to the conclusion that the attempts of the Russians to prevent the Ukrainians from conducting the final tests of the missile with the standard warhead were unsuccessful.
Neither in Russia, in spite of all its efforts to develop electronic warfare systems and systems, nor in the world are there enough effective electronic warfare systems that are guaranteed to knock off or disable cruise missiles. You can only worsen the accuracy of missile guidance or make it rise to such a high altitude where it can theoretically be brought down by air defense systems
- consider in DE.
Note that some Ukrainian publications are already open
are discussing
the possibility of delivering massive attacks on the ships of the Russian Navy with the aforementioned missiles.