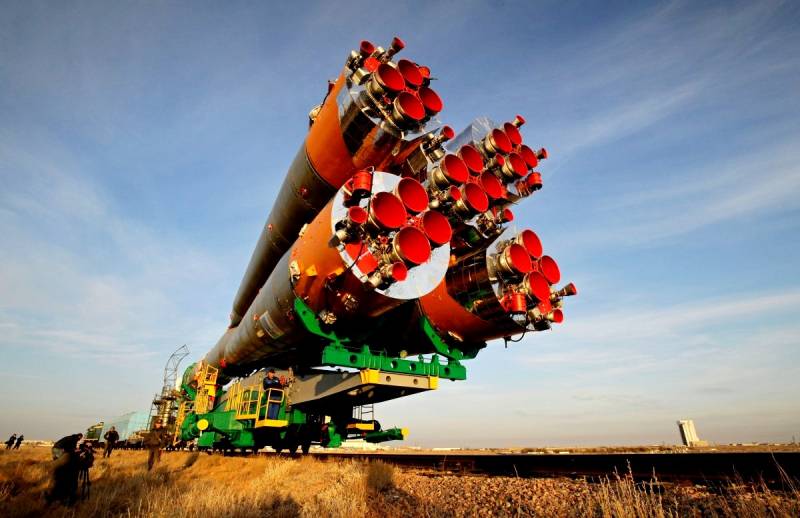 The terms of reference for the development of a draft design of the newest returning rocket with a methane engine were approved by Roskosmos. The corresponding contract will be signed in the near future, as reported to the agency
TASS
two sources at once in the rocket and space industry.
The first interlocutor said that at the Vostochny Cosmodrome, a missile complex with an average launch vehicle using liquefied methane and oxygen would be created. The terms of reference have already been approved.
This information was also confirmed by a second source, adding that the project received the Amur-LNG code, and technical details and innovations introduced will become known immediately after signing the contract for the development of the space complex.
Recall that according to previously announced information, the new missile will be lighter than Soyuz-2. At the same time, its carrying capacity will be 10 tons more in the case of the payload being brought to low Earth orbit.
The Executive Director of Roscosmos for promising programs, Alexander Bloshenko, said in 2019 that the first flight of an "environmentally friendly" carrier could take place as early as 2025. In turn, the head of the state corporation Dmitry Rogozin said that the methane rocket will replace the Soyuz-2 and will be reusable.
It is noteworthy that, according to one of the agency's sources, for the first time in the history of Russian astronautics, the design to cost principle will be applied. This means that the rocket will be created at a given cost of the final service. The cost of one launch will be calculated based on current trends in the launch services market. Such an approach will make the new device competitive and in demand.