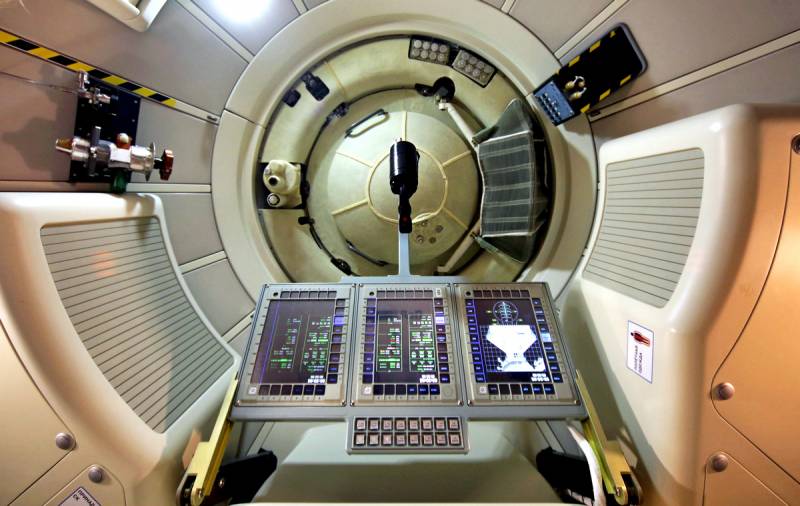 The new-generation Russian spacecraft "Eagle" will be able not only to fly, but also to swim. He told the agency about the main characteristics of the future device
RIA News
chief designer for the development of a promising ship Igor Khamits.
According to the specialist, at the moment the preparation of design documentation is nearing completion. At the same time, separate units and elements of the future manned spacecraft are already being manufactured.
Recall that the development of the "Eagle" (then the "Federation") started in 2009. It is assumed that the new ship, which will replace the Soviet "Union", will be able not only to complete missions to the ISS, but also deliver people and cargo to the moon.
The promising device will consist of two parts: the engine compartment, the body of which will be made using composite materials, and the residential one with a metal body. The Roskosmos says that the Eagle will be equipped with the latest on-board equipment, without using the systems used in the current Soyuz.
According to Igor Khamits, the promising ship will be distinguished by positive buoyancy. So, in the case of "splashdown", the astronauts will only have to wait for the search and rescue command. At the same time, Orla's on-board equipment is capable of providing uninterrupted radio communication for 48 hours after landing.
The first unmanned launch of a promising vehicle is planned for 2023. The manned mission should take place in 2025. The developers claim that the new Russian ship will be able to be part of the ISS for up to a year and up to six months as part of the lunar orbital station.