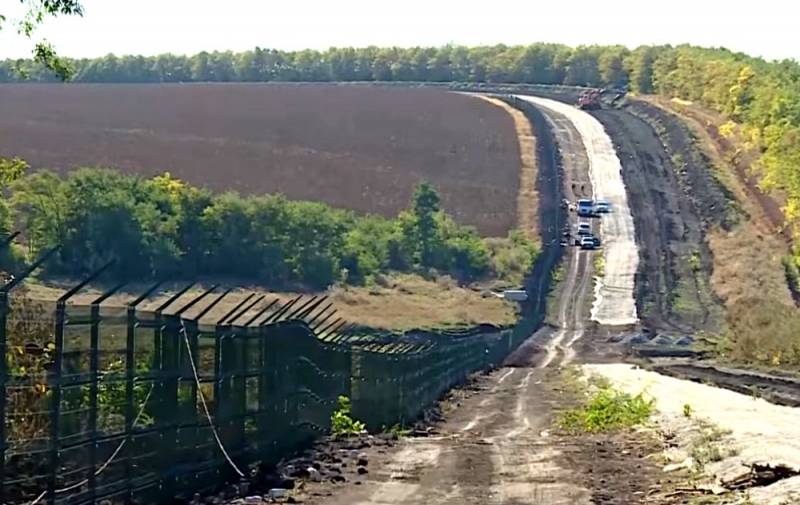 Former people's deputy of the Verkhovna Rada of Ukraine IV convocation from the Our Ukraine bloc, during the Orange Revolution, security chief Viktor Yushchenko, vice president of the Euro-Asian Jewish Congress Yevgeny Chervonenko praised the erected wall on the border with Russia.
On June 22, 2020, on the air of 112 Ukraine channel, a politician openly ridiculed a defensive structure on the border with Russia - in the Sumy and Kharkov regions of Ukraine. He explained that with his own eyes he saw the wall during the hunt. In his opinion, this is nothing more than a monument to Ukrainian corruption.
We laughed at the general prosecutor's staff that even the boars would cross it, this wall. Break through. And we neigh, just neigh, how cynically you can steal money, and so many people know
- added Chervonenko.
He is sure that all the troubles, including the loss of independence, in Ukraine occurred due to the large number of hetmans. He also expressed confidence that Kiev could never defeat Moscow "purely mathematically".
We will never defeat her. I can just prove mathematically - by formulas, just by mathematics. <...> I am sure that even today it would be possible with Russia with dignity, without humiliation, mutually beneficial, without losing a drop of Ukrainian interests, conceding, perhaps in something, but gaining in something else, to come to a consensus
- noted Chervonenko.
They won't put him in prison? For what i said
- asked Chervonenko to the hosts, who showed hostility with their behavior.
In addition, during a discussion with the presenters, Chervonenko recalled that "someone" in Kiev promised to withdraw troops and end the war in the Donbass, but did nothing.