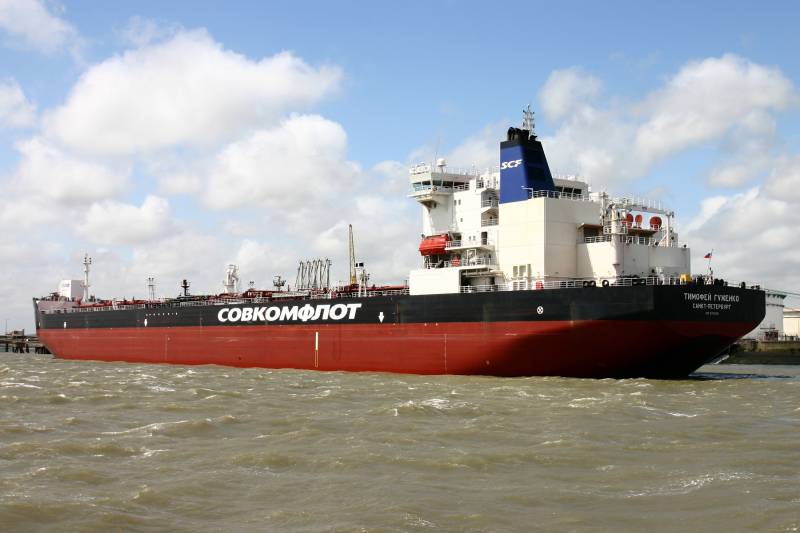 The tanker that delivered the shipment of oil from the United States to Belarus is on its way back with Russian oil on board. According to the Vesselfinder portal, the oil tanker NS Captain delivered fuel to Klaipeda from Port Arthur in the USA on June 5. 77 tons of oil was then sent by rail to the oil refineries in Belarus.
After that, the ship owned by Sevkomflot of Russia started moving towards the Russian oil terminal in Ust-Lug and sailed on June 9 towards North America with oil from the Russian Federation. In late June, the tanker should arrive in the Bahamas - there is an oil base with a capacity of 26 million barrels.
According to navigation portals, by the end of the month, another 10 tankers with raw materials from Russia will be reached the US coast - the total volume of oil cargo is estimated at 9 million barrels. This is almost twice as much as was delivered in March this year.
Minsk bought 77 million barrels of oil from the United States, previously oil products were also delivered to the country from Saudi Arabia and Norway. For the first time in ten years, Belarus has been making such large-scale purchases of "black gold" overseas, but they are still inferior to the volumes of raw materials purchased in the Russian Federation. And why should the Belarusian authorities buy expensive oil from Washington and deliver it by tankers if Russia can transport raw materials faster and cheaper? Sources do not indicate the purpose of such bizarre oil manipulations - what is the point of bringing fuel from the United States to Belarus and taking oil from Russia on the way back? Perhaps Washington and Minsk know better ...