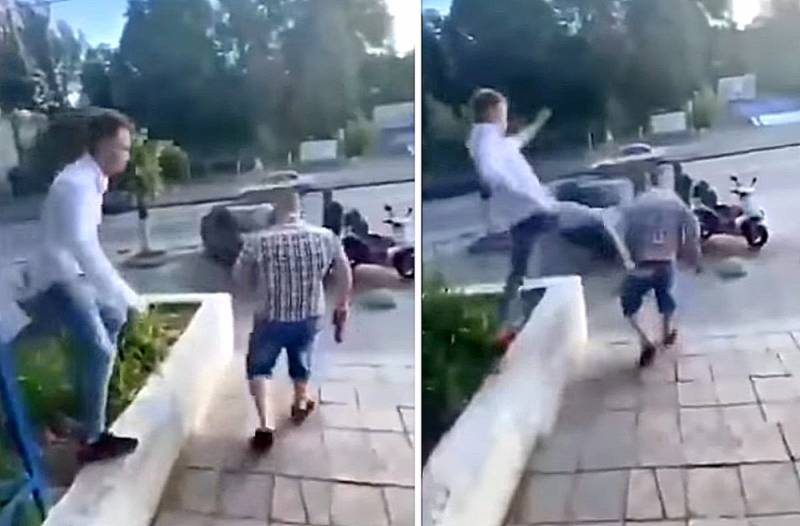 In the ATB supermarket in Kiev, there was a conflict of two men on a linguistic basis. The man turned to the cashier not in the Ukrainian "mov", but in Russian, which the "patriotic" other visitor did not like.
In response to this, the buyer decided in word and deed to prove his right to speak the language he was used to - the man pushed the zealous defender of the Ukrainian language from the supermarket. On the street, the skirmish continued. The Patriot tried to kick the enemy from behind, but fell on its own, after which it was peeled off with a stick of sausage.
Most authors of numerous comments under the video supported the Russian-speaking man. Some even offered to reimburse him for the cost of the sausage, which had become unusable after the duel.
Two days ago, another incident of an attack by a Ukrainian patriot took place. At that time, aggression was used against a girl in the Silpo store in Kiev - Vladimir Putin was depicted on her T-shirt. The young man began to shoot the girl on the phone and insulted her, asking the security guard to call the police. In response, the "patriot" was told that the police would not come, and Ukraine was a free country where everyone could wear whatever they wanted.
According to some observers, in Ukraine, people are increasingly tired of the nationalist ideology imposed from above, which is disgusting to most of the country's inhabitants.
[media =]