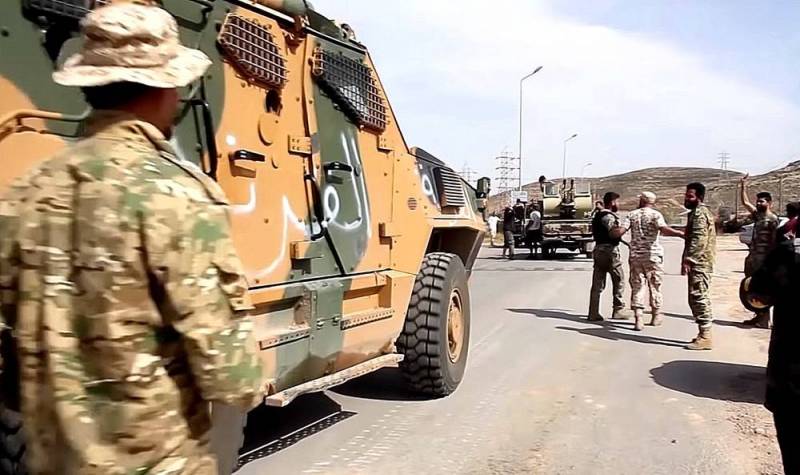 Libyan PNS, led by Faiz Saraj, transferred $ 12 billion to Turkish banks for supporting Ankara's army of the Government of National Accord, which is fighting against the MNA of Marshal Khalifa Haftar. This was announced on June 21 by the publication Lybia Review.
The fact of payment of money confirms the thesis that the PNS is completely and completely dependent on foreign military assistance. Turkish authorities supply battle groups to Sarajah
technique
and various kinds of weapons, despite the existing embargo on the supply of weapons to Libya.
The Libyan tranche to the accounts of state banks in Turkey is associated with a visit of high-ranking officials from Ankara to Tripoli - last week a representative Turkish delegation led by the head of the country's foreign affairs department Mevlut Cavusoglu arrived there. According to media reports, the Sarajj government placed 4 billion out of 12 in the Central Bank of Turkey, and another 8 billion was sent to deposits in Turkish state banks.
Arab publications in connection with the participation of Turkey in hostilities in northern Africa indicate geopolitical and
economic
Ankara's interests in Libya. Erdogan thus realizes his energy claims in the region, and also counts on the implementation of previously frozen construction contracts, the cost of which is estimated at $ 25 billion.