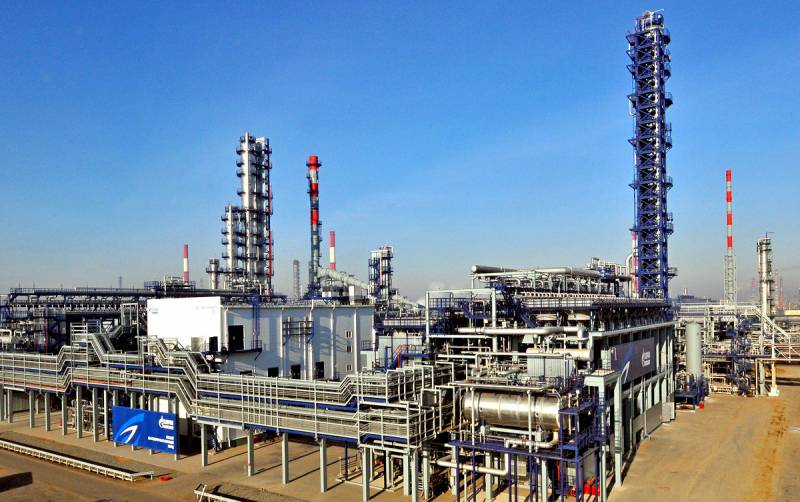 As expected, gasoline began to rise in price in Russia. The cost of the 95th ton on the stock exchange in St. Petersburg set a historic maximum, reaching a ceiling of 56,751 thousand rubles as of June 17. After that, it somewhat decreased, apparently, by the efforts of Rosneft. Let's face it, there is nothing surprising in this, everything is going as it should have been.
In the USA and Europe, an oversupply of oil in the market led to a fall in the price of fuel and other petroleum products. But not with us. All independent experts rightly point to the so-called "damper" as the main reason for this seeming absurdity in one of the leading oil-producing countries in the world.
This is a "defense mechanism" developed by the government to regulate relations between the state and oil companies. If domestic fuel prices rise, oil workers pay extra to the budget; if they fall, the opposite happens. For this reason, a fall in the price of "black gold" does not lead to a corresponding drop in the cost of products of its processing. It turns out a kind of "brawl" between the state and large raw materials business, and all the costs of such
policy
end users bear.
But that's nothing. I would like to recall that the Russians had a chance to enjoy low prices for imported fuel, but the government imposed a ban on its supply, about which we detail
told
earlier. This was done with the declared goal of "protecting" domestic refiners from ruin. Okay, we all sympathized with the problems of the oligarchs, took care of their well-being at our expense for granted. But now with this "negative
the economy
oil refining "in Russia turned out to be very interesting, since gasoline began to rapidly leak from the country.
Abroad, quarantine restrictions were gradually lifted, and business activity in the West began to slowly awaken. Air travel is resumed, freight traffic is increasing, and fuel demand is growing accordingly. And then it turns out that selling Russian fuel abroad for a refinery is more profitable than on the domestic market. For example, Surgutneftegaz delivered 22% less gasoline to the domestic stock exchange in June than a year earlier, while its import shipment doubled. Lukoil delivered 37% less to Russia over the same period, and twenty times more abroad, Gazprom Neft ten times more. Here is such a "petroleum patriotism" is obtained.
The only company that somehow compensates for the deficit is Rosneft, it is clear that only thanks to state participation in it. In June, it increased its supplies to the stock exchange in St. Petersburg by 4%. However, this does not solve the general problem. Rising stock prices will inevitably lead to higher prices for us at gas stations. That's how it all works. Let's not forget the next time to shake our heads in dismay at the next economic difficulties of domestic oil workers.
But seriously, then maybe it's time to move on to a more flexible tax policy? In the final cost of gasoline, oil is about 30%, and the rest is taxes. Do citizens of one of the leading oil producing countries not deserve the right to have inexpensive fuel for gas stations, which would have a beneficial effect on the general economic situation in Russia?