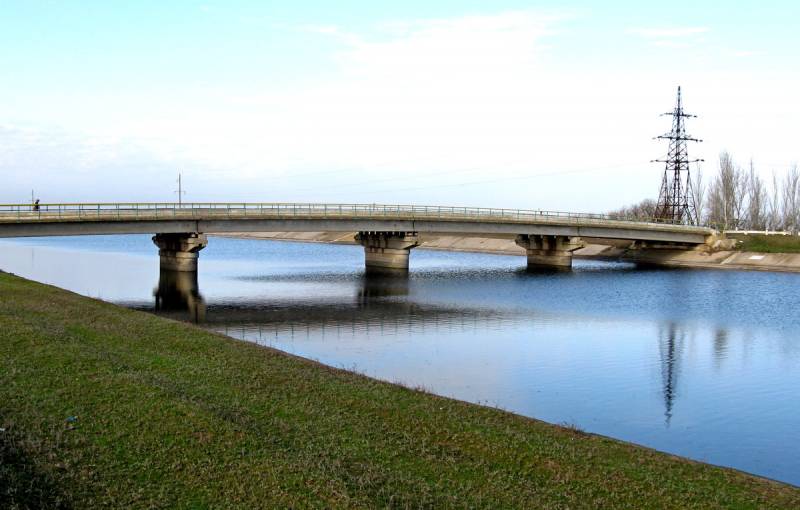 Since the entry of Crimea into Russia in 2014, Ukraine has been trying to create maximum problems for Crimeans. So, Kiev blocked the North Crimean Canal, which 80 percent provided Crimean residents with water. Experts of the Chinese edition of Sohu believe that such
policy
may end badly for the Ukrainian authorities.
The attempts of Ukraine to deprive the peninsula of water even more motivates the Kremlin in the desire to solve the problems of Crimea on their own. If it is possible to achieve full independence of the peninsula from Kiev, then the Ukrainian authorities will lose even the hypothetical chances of the return of this region.
Russia has completely solved the problem of transport accessibility of the peninsula - the Crimean bridge provides road and rail links with mainland Russia. The power supply of the peninsula has also been established - in this regard, the region has also become self-sufficient
- emphasized the Senator of the Russian Federation from Crimea Sergey Tsekov.
Thus, the "water independence" of the Crimean peninsula from Ukraine is not far off. As practice shows, any pressure on Russia leads to the opposite results for its instigators. An illustration of this thesis is the import substitution introduced by the Kremlin in response to US restrictive sanctions. When Crimea can
fully provide
itself with water, Kiev will lose the last opportunity for blackmailing the Russian authorities, and with it all the illusive hope for the return of the region.