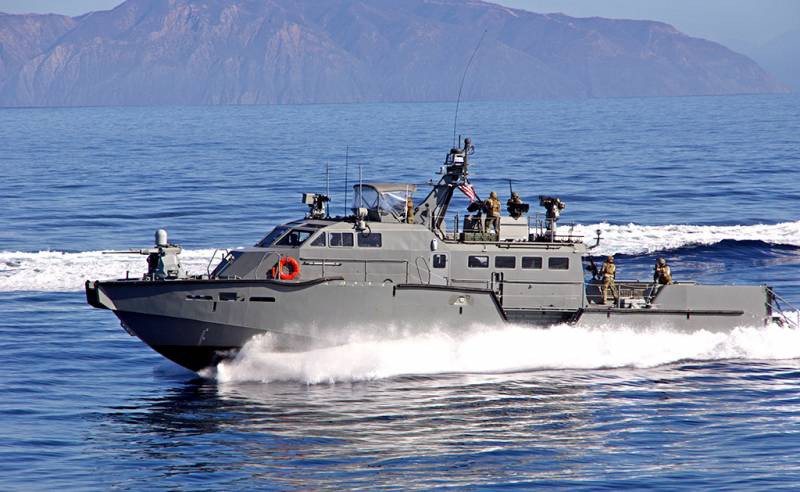 The US State Department approved the sale of 16 Mark VI patrol boats to Ukraine. Thus, Ukraine will have the opportunity to create its own "mosquito" fleet to counter Russian "aggression". Ukrinform experts believe that Russia will have to respect the Ukrainian fleet after receiving American boats.
The transaction amount is about 600 million dollars. According to sources, 10 of 16 boats Ukraine acquires at its own expense, 4 are paid for by international assistance from the State Department, and another 2 can be bought if necessary. The boats will be equipped with a friend-or-foe identification system, two 25-mm MSI Seahawk A2 automatic guns, infrared cameras and an LRAD long-range acoustic device. The speed of the boats is 45 knots, the striking range of ships is up to 750 nautical miles.
According to the publication, the new American boats will significantly strengthen the naval forces of Ukraine, which has chosen the strategy of the "mosquito" fleet - high-speed maneuvering warships, depriving larger enemy ships of the initiative. Apparently, Kiev will continue to receive substantial military support from overseas. This is especially important for the country during the period of ongoing fictitious "aggression" by Russia.
Russia is used to respecting only strong opponents, and getting boats from the United States will contribute to this.
- emphasize in Ukrinform.
On our own, we'll add that in Europe and the United States for many years there have been calls to speak the language of power with Moscow. Some American insist on this
policy
, their colleagues from the UK and Germany, and sometimes such initiatives are heard even from Sweden, which militarily does not represent anything at all. In Ukraine, apparently, they decided to support the course of their Western patrons. Yes, only anti-Russian propagandists cannot go beyond populist speeches, because no one has canceled the proverb "don't wake a sleeping bear" ...
By the way, if the Ukrainian authorities try to repeat Poroshenko's trick by sending their mosquito fleet to break the "Kerch blockade", Mark VI American boats certainly will not be superfluous for Russia. They could well be transferred to the same Syrians to protect the coastal zone ...