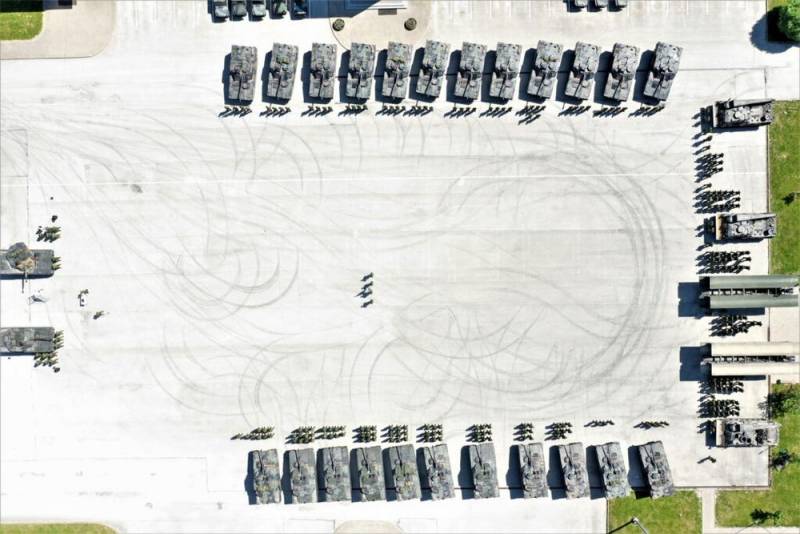 In the Estonian city of Tapa, a ceremony for the baptism of armored vehicles of the reconnaissance (scout) battalion of the 1st Infantry Brigade took place. It is noted that part
equipment
got pretty strange names.
The military department noted that on the eve of Estonian Victory Day (the battle of Võnnu 1919), the BM 9035 infantry fighting vehicles stood shoulder to shoulder next to the sapper tanks and bridge pavers.
Today we are standing next to our assistants, who give us mobility and help to destroy the enemy in battle. All companies completed the training cycle. That is why it is appropriate to give our "horses" names. To let them know who they are and to understand us even better
- said reconnaissance commander Lt. Col. Eero Ayia on June 18, 2020 at the ceremony.
Each of the three companies of the reconnaissance battalion itself chose names for its "horses." For example, company A chose names related to historical events for its armored vehicles: "Captain IRW" (Estonian Civil War armored train named after its first commander - Captain Anton Irva), Tasuja - "Avenger" and Wõnnu (Võnnu or Venden by -German (Cesis in Latvian) is a city in the northern part of modern Latvia, near which the Cesis (Venden) battle took place on June 23, 1919, where the Estonian army defeated Landeswehr troops, which helped Latvia gain independence and at the same time strengthened the southern border of Estonia. After that, German troops left Latvia.
Rota B, in which servicemen call themselves "wolves," called their armored vehicles the following names: "Werewolf," "Lord of the Forest," and "Loss of the Sheep."
Rota S, who calls herself "polar bears", named her technique in honor of the inhabitants of Tallinn Zoo: "Franz", "Nora" and "Nord".