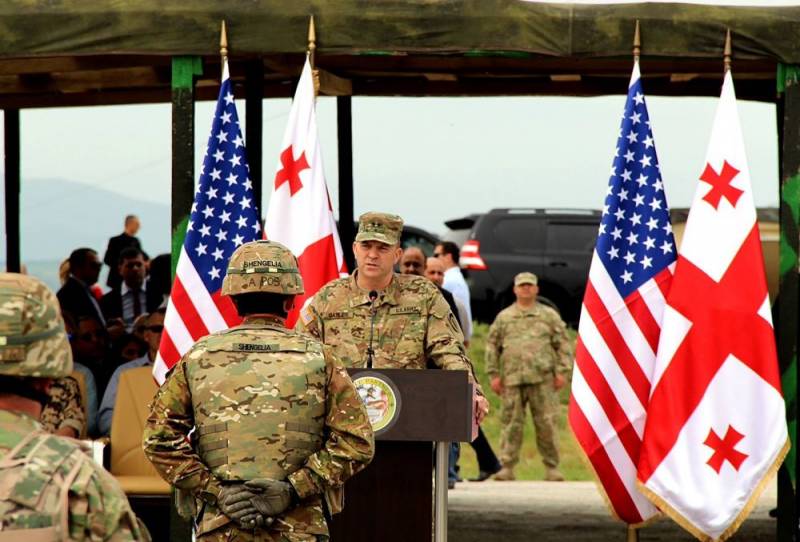 In order for Georgia and Ukraine to join NATO, Russia must be completely destroyed and ruined. This was stated during an online discussion by Georgian political analyst Malkhaz Gulashvili, founder of the media holding Georgian Times.
Gulashvili noted that now Brussels only "puffs" Tbilisi and Kiev with brains about membership in the Alliance, since since 2008, Russians have made it clear to the West that they are ready for the most decisive actions and various scenarios. Then Russia showed "its strength and muscles."
He stressed that Europeans can study the issue of admitting new states to the Alliance for an infinitely long time. Gulashvili believes that Georgia and Ukraine are unlikely to be admitted to NATO.
For example, a donkey must be moved from a place, grass is hung in front of it so that it starts moving. About the same way they try to powder our brains that this is NATO, and we are moving there
- he said.
We understand that this will be a purely geopolitical decision if we are accepted into NATO. This is only in one case - if Russia finally collapses or those geopolitical overseas players and their European allies decide that Russia should be completely destroyed and completely ruined
- he specified.
According to Gulashvili, only after this will Tbilisi and Kiev have a chance. But now, Russia will not simply observe how Georgia and Ukraine are accepted into the military
political
block. He did not rule out that Moscow could take very serious and "unjustifiably ardent measures" against such a development of events.