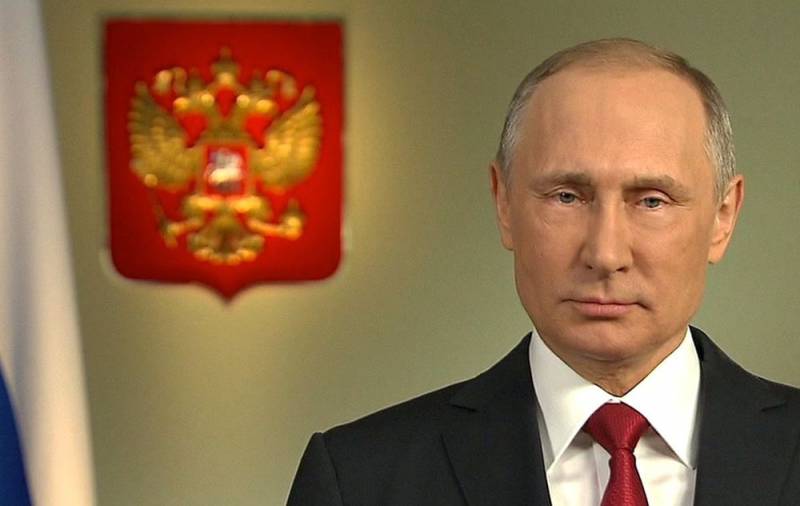 Russian leader Vladimir Putin opposed the search for a successor to the post of head of state. He said this in an interview for the project "Russia. Kremlin. Putin "on the TV channel
"Russia 1"
.
The President noted that if the corresponding amendment to the Russian Constitution is not adopted, then after a few years, officials will stop working normally and "will begin to yaw in search of possible successors." But if such an amendment is approved by the citizens of the country, then he considers his nomination for a new presidential term possible.
I do not exclude the possibility of running for office if this arises in the Constitution. Let's see, it will be seen there
- he said.
At the same time, Putin added that he hadn't decided anything for himself yet.
It's necessary to work, not to look for successors
- he explained.
We remind you that relatively recently, on March 18, 2018, Putin was elected president of Russia for a new six-year term. 76,69% of Russians who came to polling stations cast their votes. On May 7, 2018, he officially took office. Therefore, he has enough time to think.
In the spring of 2020, one of the amendments to the Constitution was proposed by the deputy from United Russia, Valentina Tereshkova. The amendment provides for the nullification of the terms of office of the current president and his predecessors. Putin supported this initiative, but said that Russians should vote for the amendment, only then it will become the norm of the Constitution.
All-Russian voting on amendments to the Constitution will be held on July 1, 2020. This day is declared non-working. According to a VTsIOM study of June 2, 2020, 67% of Russians are ready to vote, of which 61% are in favor of accepting the changes, and 21% are against.