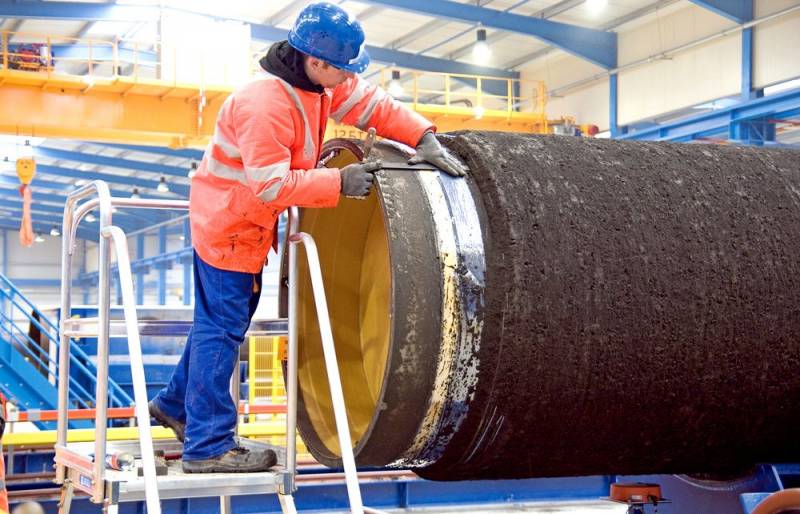 Moscow nevertheless solved the problem of completing the Nord Stream-2 gas pipeline, the German newspaper Die Welt writes.
Fearing US sanctions, in June 2020, Russia re-registered the Akademik Chersky crane-assembly pipe-laying vessel, owned by a large Russian company, into the ownership of the little-known Samara Thermal Energy Property Fund (STIF). Now the Russians have the opportunity to complete the implementation of an important gas transmission project.
Russia remains to lay about 160 km of pipes along the bottom of the Baltic, and the United States can hardly affect this. After that, direct deliveries of raw materials from Russia to Germany will begin through the pipeline. It is assumed that the gas pipeline will be commissioned in the fourth quarter of 2020 or in the first quarter of 2021.
In December 2019, Washington forced Allseas from Switzerland to shut down vessels that laid pipes. After that, Moscow transferred the Academician Chersky KMTUS, equipped with a dynamic positioning system (DP), from the Sea of ​​Japan to the Baltic and sent to the German port of Mukran, one of the project's logistics centers, its Fortuna pipe-laying barge.
Note that currently at the Danish Energy Agency (DEA)
being considered
request from the company-operator Nord Stream 2 AG regarding the possibility of using TUB "Fortuna" in exceptional
economic
zone of Denmark. The thing is that TUBA Fortuna has a 12-point anchor positioning system, and in Denmark only the DP system is allowed. But they have already promised from Copenhagen that they will not delay the answer and a decision on this issue will be made until mid-July 2020.