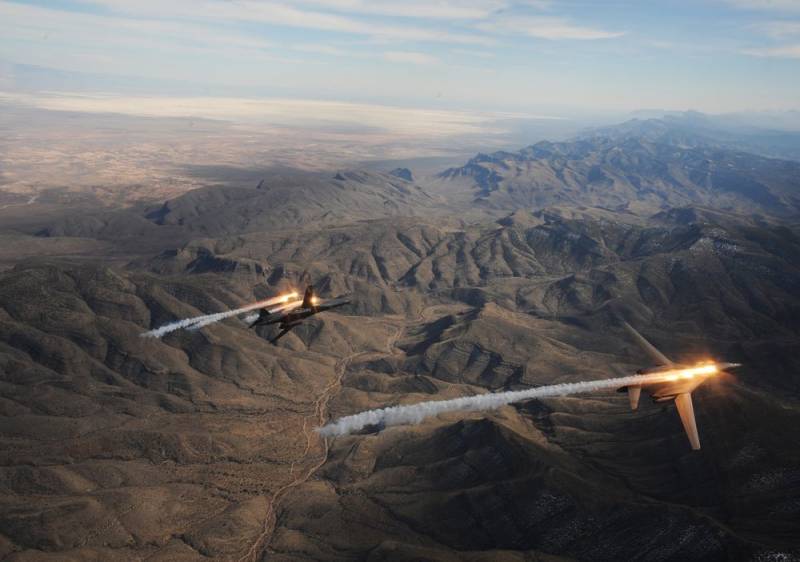 Retired US Air Force Colonel Mark Ganzinger revealed the weaknesses of American aviation in the war with Russia, writes Defense News.
According to the retired military, the modern Armed Forces of Russia and China pose significantly more complex tasks for the US than during the Cold War. The expert identified five flaws in the US Air Force that could greatly harm Washington in a clash with Moscow or Beijing.
Firstly, the Pentagon does practically nothing to modernize the fleet of "invisible strategists" and increase their number. The expert pointed out that the current number of aircraft is not enough. After all, no one can guarantee for sure that the Air Force will receive a heavy B-21 bomber from Northrop Grumman in 2025. Now, most US strategic bombers are morally, physically, and technologically obsolete. B-52 and B-1B can be easily destroyed by existing air defense systems.
Secondly, there will not be enough transporters, tanker aircraft and AWACS. And although the United States has the largest fleet of such aircraft in the world, the expert claims that there is a shortage.
Thirdly, the capabilities of strategic bombers are seriously overestimated and do not live up to expectations, since the main part of the work is carried out by attack aircraft and drones. Their use is much more effective, given the active opposition to enemy air defense
Fourth, the cost of ammunition. For example, in 2012, one AGM-158 JASSM cruise missile cost $ 850 thousand. At the same time, the cost of hypersonic missiles can reach up to $ 3 million apiece. So, in any case, the basis will be simple and cheap ammunition.
Fifth, the production of new aircraft. Creating a ground attack aircraft is one thing and a strategic bomber is quite another. Development of an attack aircraft will cost less and it will appear much earlier.