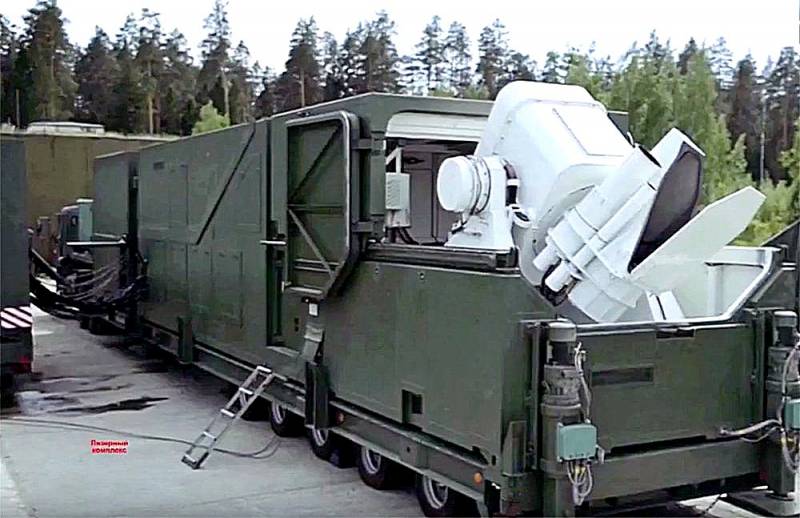 In the West, they found out what the Russian Peresvet laser complex was designed for, the American publication The Space Review opened the "veil of secrecy."
Analysts of the publication conducted an analysis of information available in the public domain, and studied satellite images. They concluded that Peresvet was not engaged in "blinding" the enemy reconnaissance satellite, completely incapacitating the spacecraft, but in "illuminating" their equipment, temporarily disrupting its operation.
Under the influence of "Relight" there is a temporary loss by the optical and electron-optical devices of the satellite of their capabilities. That is, the instruments of the spacecraft are filled with brighter light than the one they are trying to display.
The publication clarifies that the Peresvet complex refers to new types of weapons based on new physical principles, and has the official designation 14TS034. However, experts have not yet been able to determine the specific type of laser used in this complex. They suggest that this could be a nuclear-pumped laser and an oxygen-iodine iodine-explosive photodissociation laser.
It was noted that the developer of Peresvet is the Russian Federal Nuclear Center - the All-Russian Scientific Research Institute of Experimental Physics (RFNC-VNIIEF), located in Sarov. It creates the world's most powerful laser research facility UVL-2M.
The Peresvet complex uses the KamAZ-65225 tractor and the ChMZAP-99903 semi-trailer as a chassis.
Analysts also established four locations for the Peresvet complexes in Russia: the 54th missile division near Teikovo, the 39th missile division near Novosibirsk, the 35th missile division near Barnaul and the 14th missile division near Yoshkar-Ola. In addition, work is underway in Russia to create an air-based complex and a new anti-satellite laser.