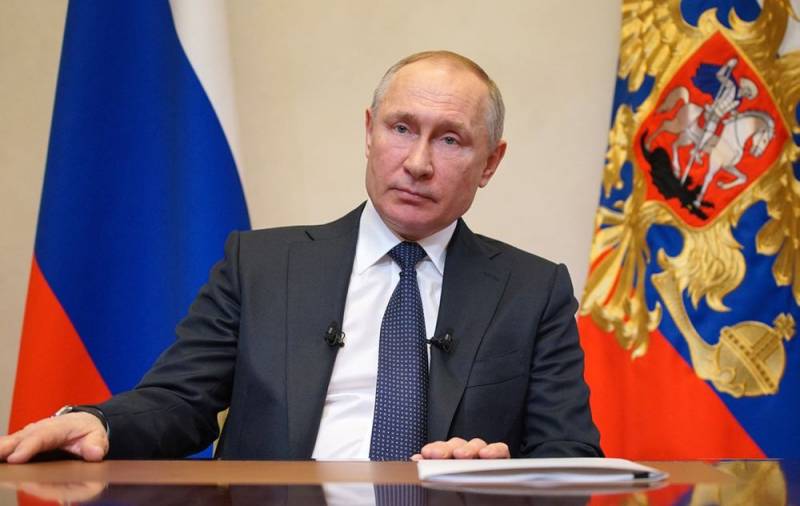 Russian President Vladimir Putin taught the West a historical lesson, writes American authoritative magazine Forbes.
It was noted that another popular American magazine, The National Interest, on June 18, 2020 published an article by the Russian leader on the 75th anniversary of the victory over Nazi Germany. In it, the head of the Russian state warned that historical revisionism, the manifestations of which are now observed in Western countries, is unacceptable, since it is extremely dangerous.
Putin is unhappy with any prospect that his country's role in defeating Nazism can be diminished or disrespectfully
- consider in the publication.
In Forbes noted that the President of Russia referred to the resolution of the European Parliament of September 2019, where the USSR, along with the Third Reich, was accused of unleashing the Second World War. The conclusion that Putin made was extremely clear, to desecrate, and even more insulting memory, was vile.
Why do 75 years after the end of the conflict raise such topics?
- inquired about the publication.
The publication concludes that during the Second World War, the USSR lost more than 20 million people. That is, every seventh inhabitant of the country. At the same time, the losses of Great Britain and the United States are generally not comparable with this. Great Britain is one of 127, and the USA is one of 320. Therefore, the memory of this victory will live in Russia and other republics of the former USSR forever.
So Putin taught a good lesson so that the world community does not forget about the role and contribution of the Soviet people to the victory over Nazi Germany.