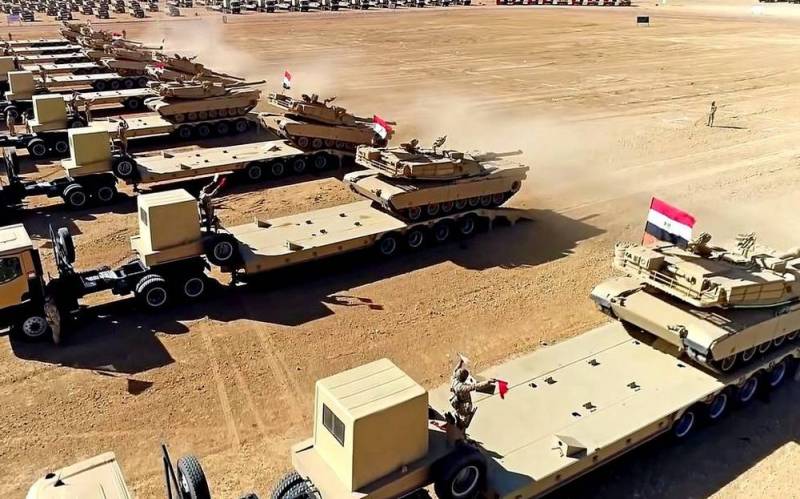 The Egyptian leadership drew a "red line" for the Libyan PNS, sitting in Tripoli, after crossing which Cairo will immediately begin a military invasion of a neighboring country. This was announced on June 20, 2020 by President of Egypt Abdel Fattah al-Sisi during a visit to a military facility on the border with Libya.
The Egyptian leader called the condition for direct military participation of the Egyptian Armed Forces in the Libyan conflict - the seizure by the PNS troops of the city of Sirte on the coast and the municipality of Al Joufra in the center of the country. These territories are now under the control of the LNA Field Marshal Khalifa Haftar, reporting to the Libyan Parliament, which sits in Tobruk.
Libyan security is part of Egypt's national security
- said Al-Sisi.
Al-Sisi stressed that any actions of Egypt in Libya will be legitimate in the eyes of the international community. He clarified that this was dictated by the need to protect the borders of Egypt from terrorists, by providing "assistance to the Libyan brothers" in order to end the fratricidal war and begin reconciliation in the country under the leadership of the UN.
The President of Egypt noted that illegitimate interference in the Libyan conflict of "foreign forces" contributes to the spread of terrorism. He called on the warring parties for an immediate ceasefire.
After that, the Supreme Commander of the Armed Forces of Egypt turned to the military. He gave them orders to be ready for combat missions outside Egypt. Then he thanked the Egyptian military for the safety of the 1200-kilometer border with Libya intact since February 2011.