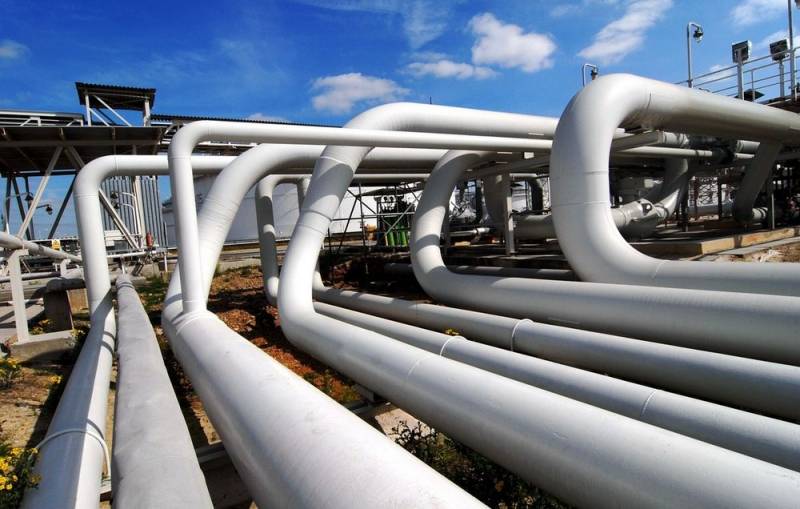 Recently, the head of the Ukrainian company GTS Operator of Ukraine Sergey Makogon
сообщил
that PJSC Gazprom began to dismantle pipes designed for gas transit through Ukraine. Now, Ukrainian energy expert Dmitry Marunich has explained why Russia is dismantling on its territory.
Dismantling Gazprom pipelines in the Ukrainian direction is not
news
. At the entrance to Ukraine, capacities are about 140 billion cubic meters and a significant part of them will not be in demand. Now, taking into account the pipelines entering the uncontrolled territories, the capacities are approximately twice as much as necessary. Naturally, they are being decommissioned.
- the expert told the correspondent of the online publication
"PolitNavigator"
commenting on the situation.
The expert is sure that only obsolete equipment that was installed back in the 70s and 80s of the XNUMXth century is being dismantled. Since PJSC Gazprom simply does not make any sense to support it while reducing transit through the territory of Ukraine. If this equipment is not removed, then the personnel will have to maintain it in working condition, and this is all unjustified costs. That is, you need to pay salaries to the personnel of compressor stations, repair crews, spend money on materials, pipe fittings and incur other expenses.
Marunich added that Ukraine will not begin to dismantle pipes and equipment, since Kiev does not have extra money for this. He emphasized that these are all issues.
economic
expediency and not related
policies
. If the money will be profitable to invest, then they will certainly be found.
Note that, according to a number of Russian experts in the energy sector, Ukraine in the next 4,5 years is practically not in danger in the issue of gas transit from Russia. Since the contract with Moscow was signed and so far there is no need to terminate it.