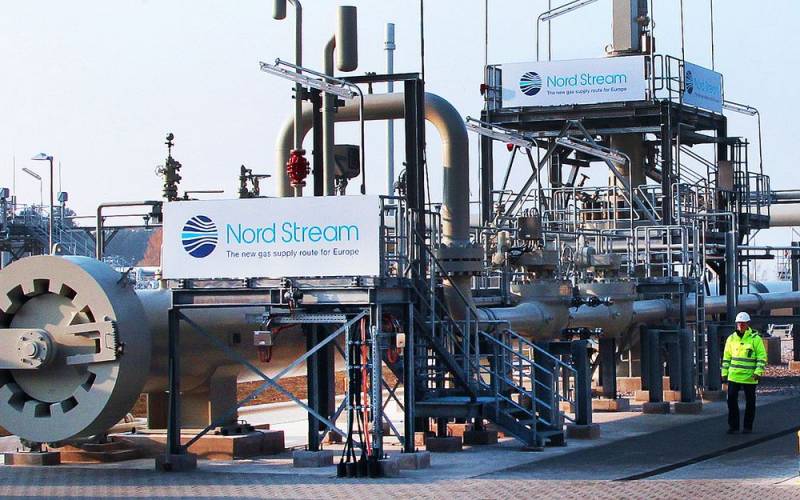 When the Russian pipe-laying vessel Akademik Chersky arrived from the Sea of ​​Japan to the Baltic Sea to complete the Nord Stream 2 pipeline, the true motives of Washington, which was actively opposing the implementation of this gas transportation project, became clear, the German newspaper Die Welt writes.
The publication notes that the Russians want to bring the project, which has already spent a lot of money, to their logical conclusion, and to launch SP-2 in operation. However, the Americans in every way counteract this. The US Congress is already considering options for various additional restrictions against companies that are somehow related to the project.
Washington claims that if the gas pipeline is launched, Berlin will definitely become a "hostage" of Moscow, stressing that US actions are dictated exclusively by the concern for "energy independence and European security", and does not pursue other goals. At the same time, the Americans are doing their best to impose on Europe, which they allegedly bake, their expensive liquefied natural gas.
After that, Die Welt decided to find out whether Washington really cares about Europe or whether they have other more material motives. As a result, the newspaper revealed the true ins and outs of American sanctions against SP-2 and came to the conclusion that the Donald Trump administration in reality pursues goals that differ significantly from those stated. The White House is trying to turn the United States into a world-class gas power at the expense of Europe.
Every year, American companies produce more and more gas, and prices for this energy carrier in the United States began to decline. Therefore, Washington decided to improve the situation at the expense of the European market, directing surpluses there. However, in Europe there was little space for American companies. Almost 40% of the European market is occupied by the Russian gas giant PJSC Gazprom.
Now the Americans are pushing their European partners to increase their consumption of US LNG. Senator Ted Cruz, being one of the main initiators of sanctions against SP-2, rather cares about gas production in Texas, which he represents, rather than about Germany, reveals the duplicity of American
politicians
German edition.