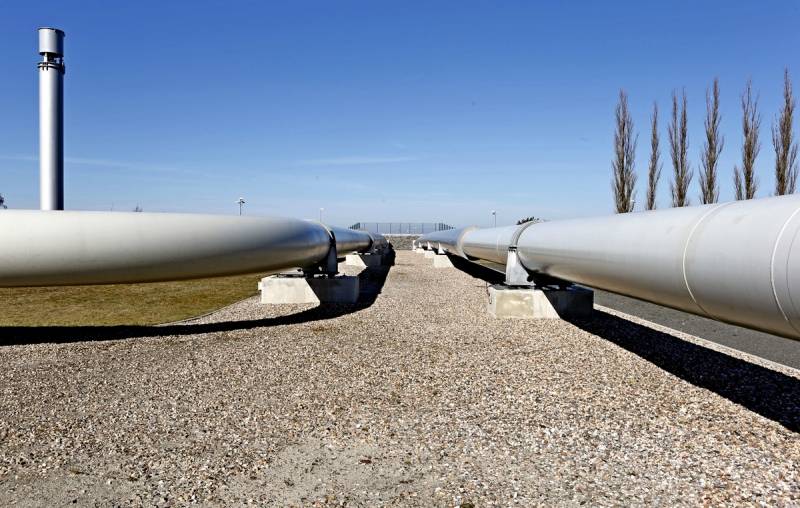 Gazprom has become a serious competitor in the Turkish and European energy markets. As the TANAP and TAP pipelines are launched into operation, the positions of Azerbaijan are becoming ever stronger. Will the former union republic be able to squeeze Russia?
We are talking about the project of the Southern Gas Corridor, the meaning of which is to reduce the dependence of the European Union on the Kremlin. The total length of the gas pipeline is 3,5 thousand kilometers, it includes the South Caucasus gas pipeline, the Trans-Anatolian (TANAP) and the Trans-Adriatic (TAP). In this case, we are interested in the last two.
The construction of TANAP was completed last year, through this pipeline Azerbaijan intended to supply 6 billion cubic meters of gas to Turkey and another 10 in transit through its territory to Southern Europe. In autumn, the Transandriatic gas pipeline is scheduled to be launched, through which Azerbaijani gas will flow to Italy, Greece and Bulgaria. Its capacity is 10 billion cubic meters, but can be increased to 20 billion. The problem is that this project will take a decent market share from Gazprom.
The positions of our "national treasure" have already become rather shaky. Until recently, Turkey was one of the largest buyers of Russian "blue fuel", but in the last two years, supply volumes have been steadily declining. There are several reasons for this.
At first
Turkish
economy
experiencing serious problems, production and demand for gas are falling.
Secondly
Ankara prudently diversified its energy supplies. In addition to the Turkish Stream, it receives gas through pipelines from Azerbaijan and Iran, and also purchases Algerian and Qatari LNG. Due to the binding of Gazprom's contracts to oil with a time lag of six months, today liquefied natural gas costs the Turks cheaper than Russian.
Thirdly
experts directly point out possible
political
background of what is happening. President Erdogan could have given local companies the go-ahead to reduce purchases of "blue fuel" from Russia "in punishment" for the Kremlin's position on Syria and Libya. Despite the penalties provided for in the agreements, the European courts may eventually side with Turkey, as practice shows, about which we
told
earlier.
So, Ankara defiantly prefers other suppliers. She even selected more Azerbaijani gas from TANAP than was originally contracted. It turns out that Gazprom's position in the Turkish market has sharply weakened, but what will happen next in Southern Europe?
The most interesting in this respect is Italy, which will account for up to 8 billion cubic meters of TAP (another 1 billion cubic meters will be bought from Baku by Greece and Albania). Competition in the Italian market is already quite high, but there are also positive aspects. First of all, it is worth noting that relations between Moscow and Rome are much more friendly and constructive than with Ankara. The medical assistance provided by the Russian military in Italy in the fight against the coronavirus pandemic will play a role.
There are also purely economic favorable conditions. A decrease in gas exports from Algeria was noted, which was caused by an increase in domestic consumption. Because of this, the pipelines from this African country to Italy are underloaded. "Blue fuel" from Azerbaijan in the first place may occupy precisely the Algerian share. In addition, it should be borne in mind that for supply Gazprom signed a contract with Rome on new conditions, without reference to oil prices. Gas prices for Italians will be determined on the basis of reference to the spot market, therefore they will be lower than for Turks.
It turns out that the state corporation is losing a significant share in the Turkish market, but retains its position in Italian.