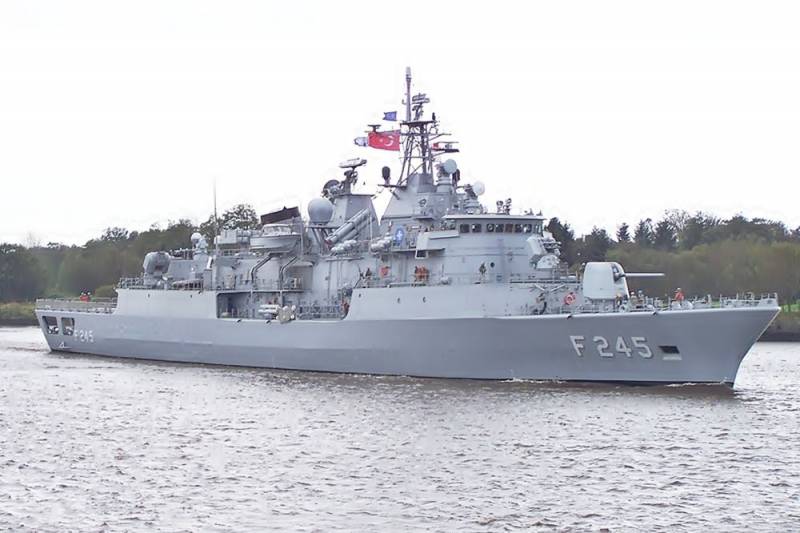 A glaring incident occurred between the NATO countries in the Mediterranean Sea. Turkish warships pointed their guns and strike systems at the French frigate URO Courbet (Courbet - like Lafayette).
The incident occurred on June 10, 2020, during the execution of NATO's counter-terrorism mission, the Sea Guardian. Then the Turkish Navy just delivered to Libya another batch of military
equipment
that the embargo established by the UN Security Council is prohibited, and the French decided to check them, reasonably suspecting smuggling. A portion of the Turkish "humanitarian aid" was intended for Ankara's ally, the Government of National Accord, opposing the Libyan National Army, Field Marshal Khalifa Haftar.
Turkish ships, however, opposed the actions of the French and, as a warning, activated the combat systems of the ship. Paris could not stand such humiliation and hastened to declare Ankara to Brussels, risking the remnants of Euro-Atlantic solidarity. In turn, Ankara denied the allegations of Paris about the "persecution" of the French frigate. From a confused NATO, they hastened to declare that the Alliance should carefully study what happened.
The incident in the Mediterranean was considered at a meeting of NATO defense ministers
- said NATO Secretary General Jens Stoltenberg on June 18, 2020, without providing details.
We made sure that the military structures of the Alliance investigate this incident and clarify what happened.
- he specified.
Before this, the representative of the French Ministry of Defense said that NATO should not be an ostrich and hide its head in the sand. He called not to pretend that NATO has no problem - Turkey.
At the same time, the French Foreign Ministry also spoke out. According to Paris, Ankara should stop helping terrorists in Tripoli. To this, the Turkish Foreign Ministry replied that Paris was standing next to Haftar, whom Ankara considers a "war criminal".