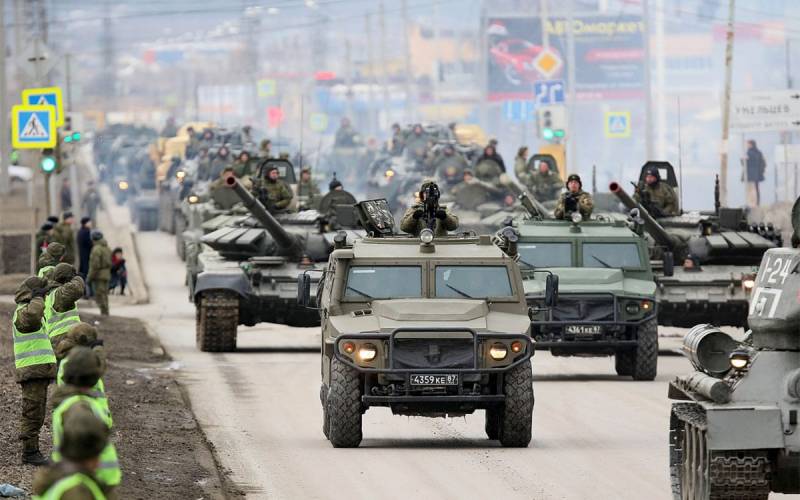 Authorities in several Russian regions have expressed reluctance to hold Victory Day parades on June 24, as they believe that this could provoke new coronavirus diseases. Experts from the Norwegian newspaper Aftenposten, as well as other Western media outlets, consider this disagreement a "riot of the regions."
The governor of the Pskov region wrote on Instagram that they would not risk the health of citizens, especially war veterans. 16 other heads of regions also do not plan to hold a parade. Moscow reacted "with understanding" to such decisions on the ground - according to presidential spokesman Dmitry Peskov, governors know better what to do in their regions. However, a number of experts believe that the matter is different.
The possibility of independent decisions taken by governors is increasing. They understand that the federal center is split, and it does not have a single position. You can argue against the parade, and local authorities are probing the ground
- believes Abbas Gallyamov in an interview with the Russian service of the BBC.
Military observer Alexander Golts notes that such a refusal of the regions to cooperate with the central government is an exceptional situation, and this has never happened before.
Helge Blackkisrud, a Norwegian expert on the Russian Federation, considers such behavior of local leaders strange as their
political
the future depends entirely on the will of the Kremlin, and it is simply unprofitable for them to rebel. In his opinion, the refusal of the parades in some cities of Russia is associated not with disagreement with the policy of the center, but with the referendum on the Constitution on July 1 - it should not be disrupted due to possible outbreaks of COVID-19.