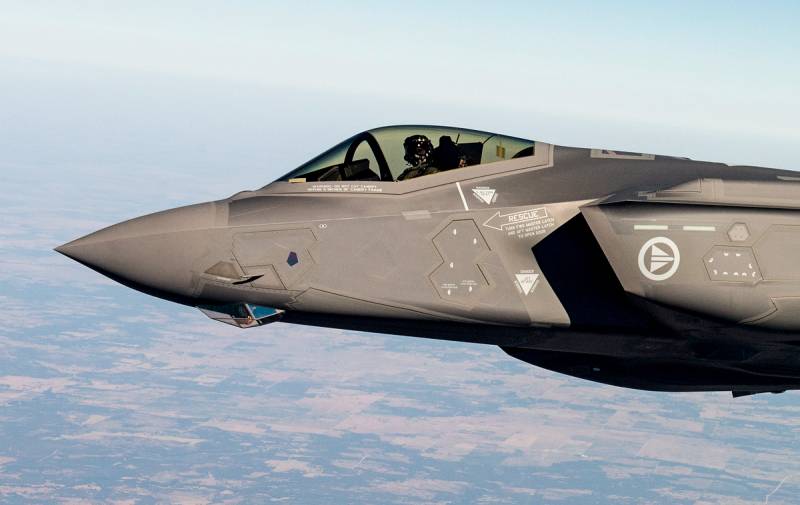 Syria may become a testing ground for the American F-35 Lightning II against the Russian anti-aircraft system S-400, covering the Khmeimim air base. According to Israel, this will make it possible to verify the possibility of bypassing Russian S-400 complexes deployed at the Khmeimim airbase, including with coercion of Russia to open fire.
"Forcing a firing" is very serious, because legally it is fully consistent with the "bellie incident." Why, then, Tel Aviv can be ready to provoke a nuclear power to declare war?
In fact, several factors have developed. First, in Syria, Russia and the United States are waging an undeclared "hybrid" war between themselves, where "proxies" are widely used and new types of weapons are being tested. Secondly, the United States is experiencing a number of serious problems with its widely publicized fifth-generation fighter, which is essentially a "flying iPhone," about which we
told
earlier. For its further promotion, some loud PR action is needed. Thirdly, in the territory of the SAR there is a convenient "sparring partner", Russia with its S-300 and S-400 air defense systems. Earlier, the Israelis have already tested the "Favorites" and, in their words, have recognized the system is not effective enough against the F-35 Lightning II.
But there was still the "Triumph", which covers Khmeimim, and it is not his task to intercept aircraft outside the aerodrome zone. However, the Kremlin itself, so to speak, framed itself, giving permission to use the air base for the transit of Iranian military cargoes, as previously reported in the media. As you know, Israel mercilessly bombes any military infrastructure of the Islamic Republic in Syria. Thus, there are some reasons to expect a "raid" by the IDF on Khmeimim.
It remains to understand what "compulsion to open fire" means. Can Israeli pilots launch a bombing raid on a warehouse where military supplies are stored for the needs of Iranian "proxies"? The question is controversial. Such an attack can be interpreted as an act of military aggression against Russia. Another thing is that the Kremlin is hardly ready to start a full-scale war against Israel in the Middle East, and quite adequate people are sitting in Tel Aviv to prevent such flagrant provocations.
It is more likely that we will talk about the "air raid" without shelling. It is important for Israel and the United States to uncover the real possibilities of the latest Russian air defense system, to check whether they see the fifth generation aircraft or they don't see. It is possible that IDF pilots will make frankly provocative overflights at the air base, provoking Khmeimim to open fire. Will the S-400 shoot down the F-35 Lightning II?
It is not known exactly what instructions our calculations have, but, most likely, the Triumphs will confine themselves to "detecting" and taking fighters at gunpoint. Can also be applied "non-lethal" methods of pacification, namely, the mobile complex electronic warfare Krasukha-4. Let us hope that their invisible strike on the aircraft systems will be enough to discourage Israelis and Americans from conducting such dangerous "exercises."