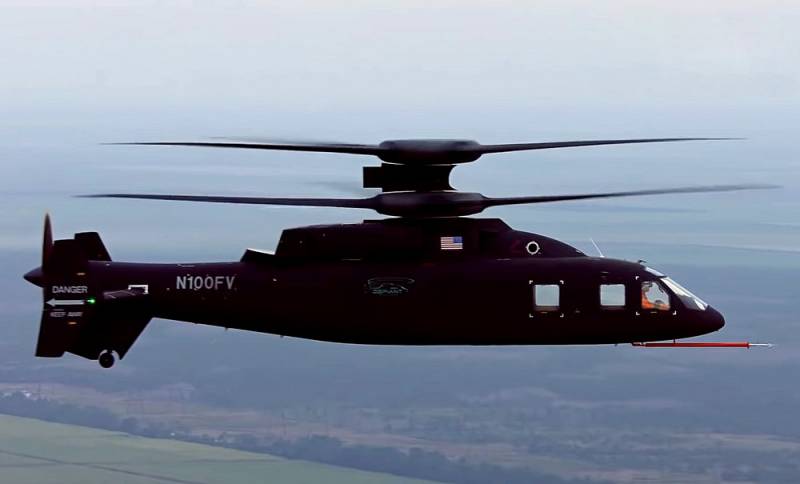 The prototype of the American military helicopter Sikorsky-Boeing SB-1 Defiant, which should replace the aging Black Hawk in the future, set a new own speed record. As part of the tests held at the Sikorsky Flight Test Center, the device was able to accelerate to 205 knots (approximately 380 km / h).
Jane Macklin, director of Future Vertical Lift, a division of Sikorsky, a U.S. Army program development company, commented on this event as follows:
Exceeding the level of 200 knots is also important because it is greater than any ordinary helicopter speed, and we understand that speed and low level of manual control are crucial for holistic survivability in the future FVL environment.
Recall that the development of the SB-1 helicopter, nicknamed "Daring" is carried out as part of the FVL program, the main purpose of which is to create the latest vertical take-off machines. After 2030, they will replace the helicopters operating in the US Army. The device is equipped with two coaxial screws and a thrust propeller in the rear.
It is worth noting that test pilot Bill Fell, participating in the previous experiment, said that during the flight he used only 50% of the machine's power. Consequently, the announced speed indicator is far from the limit of capabilities of SB-1 Defiant.