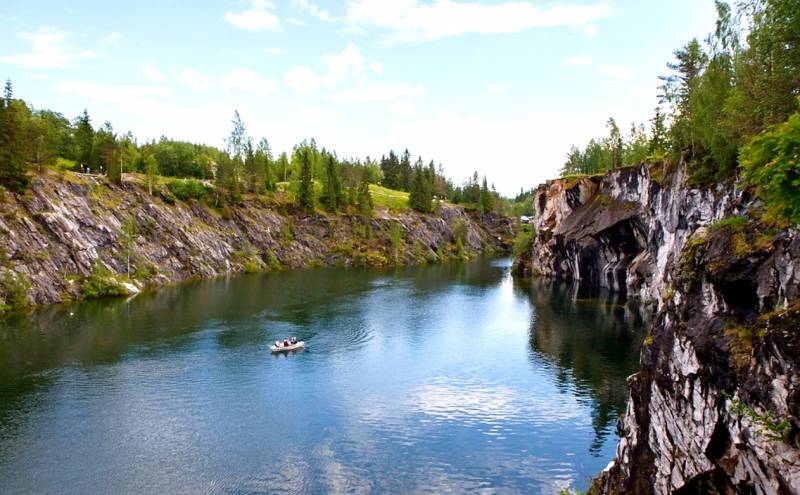 Readers of the electronic version of the Finnish newspaper Iltalehti actively discussed the sensational
news
that allegedly during the period 1990-91 the President of Finland, Mauno Koivisto, could have returned Karelia, lost during the Second World War, but abandoned this idea for domestic political reasons.
Earlier this theory was promulgated by professor of political science Jukka Seppinen. In Russia, such fabrications have already been refuted.
Finns comments:
It is good that Russia did not return Karelia to us, because the Russian population would hardly have left there. We would have had "our own Crimea," which, with the strengthening of Russia, could easily be reunited with it for the same reason: most residents may want to return home, especially if they were discriminated against

- writes Asiaa.
Somewhere in the 1960s, this return might have made some sense if the area had been transferred to us without a population

- Johanna_J reasoned in response to the previous comment.
In the end, one of the largest groups of foreigners in Finland is Russians, and there would be no problem with them. On the contrary, they are very hardworking people

- Someone answered harleyman.
I have absolutely nothing against Finnish Russians, since they adapt well [with us]. However, they came here on their own initiative, and the situation would be completely different if the current Russian residents of Karelia suddenly became Finnish citizens

- again Johanna_J in response to a replica of harleyman.
Kekkonen was a bourgeois politician who actively worked on the return of Karelia. […] The chance is lost. Over time and as it comes
political
changes Russia may well abandon at least part of Karelia
- argues seneca.
If Karelia were to be attached then, then by 2014 Putin would demand her return to Russia!

- exclaims Tom_Brunila.
By the way, Koivisto commented on the loss of Karelia with the words: "the evacuees left this area voluntarily." In the same way, Koivisto hinted that he would file a claim for compensation against independent Estonia in the early 1990s, because during the war Finland was subjected to Russian bombing from the territory of this country. Such a man is this president. Did any of the politicians have such a scornful attitude towards 400 thousand Karelian evacuated people or towards the people of Estonia?

- recalled Teonlichtuachtan.
This reflects the attitude of the characters who made key decisions in those days, to the return of Finnish lands. No need to bow to Russia and Putin. Lost areas in the Murmansk region must also be returned to their rightful owner. In the past, it was possible to change borders without war.

- demanded Jappervokki.
I hope that Karelia will never be returned, because Finland will receive a significant Russian minority in the appendage, whose interests, of course, will be protected by the Kremlin. In addition, the reconstruction of the region will cost billions of euros. And the territory of Finland is already huge for its current population, economically weak and sparsely populated areas require great support from taxpayers in order to stay afloat

- says Attila.