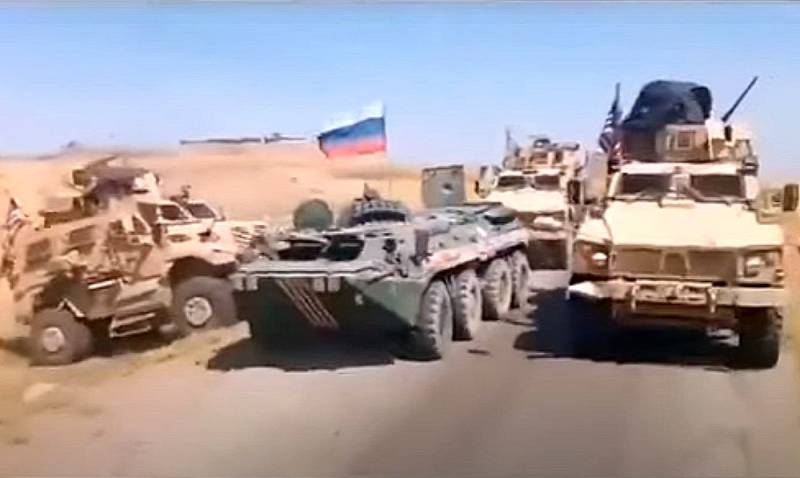 From Syria, cadres of confrontation between Russian armored personnel carriers and American military vehicles were again received. This time, a pair of armored personnel carriers of the Russian Federation does not allow US combat vehicles to travel, not allowing some of them to leave on the main road.
The shooting is conducted from one of the Russian armored personnel carriers. The Americans and Russian armored personnel carriers are moving along a small road. One of Russia's military vehicles got in the way of an American armored SUV, stopping for a while. Then the Russians continued their movement, without stopping deftly blocking the way for United States military vehicles - it is not so easy to get combat vehicles on a narrow road.
Thus, the games on the roads of Syria continue. On Thursday, servicemen of both countries
played catch-up
in the province of Al-Hasaka - US armored cars stood in the middle of the road, not wanting to let colleagues from the military police of the Russian Federation. But the Russian military was not at a loss and skillfully traveled around artificial obstacles in its path.
June 10, a heavy armored SUV in the United States, trying to go around Russian military vehicles,
drove
on an earthen mound, after which smoke occurred - the radiator may have been damaged. A couple of days before the Americans
tried
block the military patrol from Russia, but to no avail - the Russian military cleverly circumvented the obstacle of the "partners" in military operations in Syria.