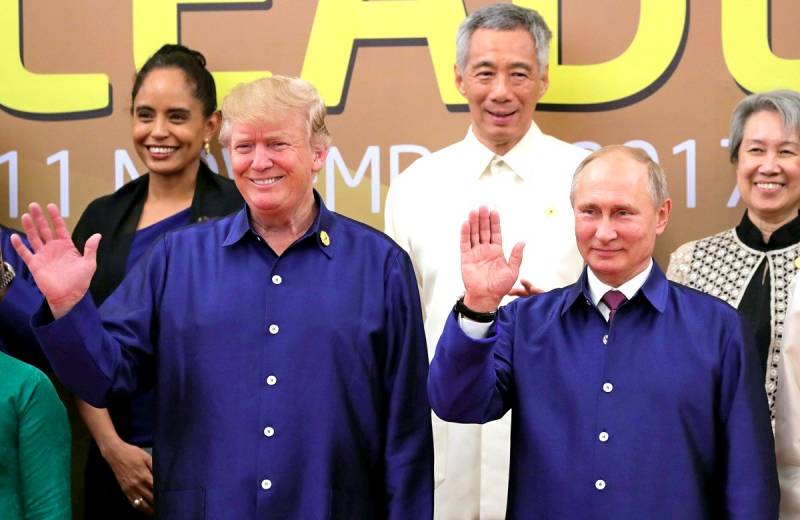 Former US National Security Advisor to the President of the United States, John Bolton, said that Russian President Vladimir Putin does not consider his American counterpart Donald Trump to be "a serious adversary," equal to himself. About this writes the publication Business Insider.
Putin thinks he can play with him (Trump) like a violin. <…> Putin is smart and cruel. He sees that he is faced with a frivolous opponent
- said Bolton on ABC News, talking about the relationship between the two leaders.
On June 13, a number of media outlets published excerpts from Bolton's book, "The Room Where It Happened: The White House Memoirs," due on June 23. In it, he made several shocking statements about Trump. In particular, a former presidential adviser claims that Trump asked Chinese leader Xi Jinping to help him win the 2020 election. Moreover, on the sidelines, the head of the White House called all journalists "scum", which should be executed.
Bolton accused Trump of explicitly neglecting global issues. In his opinion, this puts the United States in a "very difficult" position. Unlike Trump, Putin devoted his life to improving Russia's position in the world.
The president may well be an excellent dealer when it comes to real estate in Manhattan. Working with strategic arms limitation treaties and solving many other international security problems are things that are far from his life experience.
- emphasized Bolton.
On June 16, 2020, the Trump administration sued John Bolton and demanded to ban the publication of memoirs. A government audit revealed "significant amounts of classified information" that needed to be adjusted. Bolton, in turn, refused to make any changes to the book.