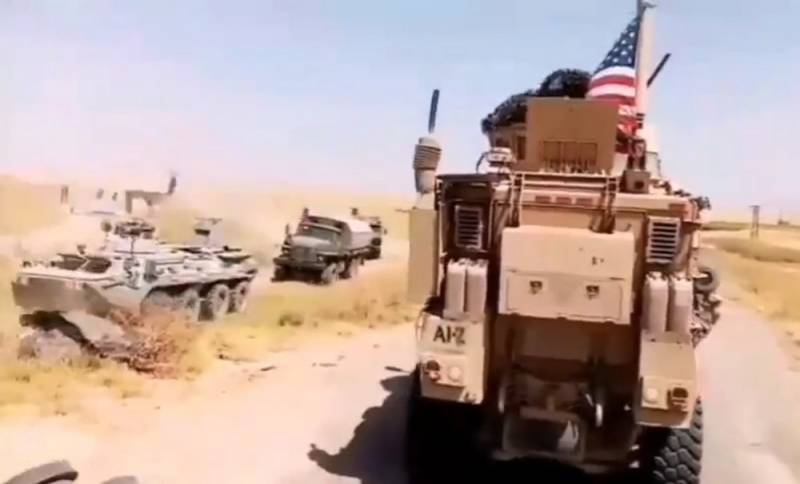 Russian and US military continue to play catch-up in Syria. A video of another attempt by US military personnel to block the path of colleagues from Russia appeared on the Web. The action took place in the Syrian province of Al-Hasaka. American armored cars stood in the middle of an asphalt road, restricting the advancement of the convoy of the military police of the Russian Federation.
However, the Americans' attempt to block our cars failed: Russian fighters furnished their colleagues from the United States, without any problems circling an artificially created obstacle on the road.
We remind you that on June 10, 2020, the heavy American armored SUV MaxxPro, driving off an asphalt road in an attempt to get around the Russians,
drove
wheel on a small earthen tubercle and smoked. Probably the Americans damaged the radiator.
The armored vehicle could not withstand the operating conditions and the American troops were very annoyed by this development of events. Healthy male enthusiasm for Americans and a desire to get even with Russians for
previous
You can understand the opportunity. But let down
technique
.