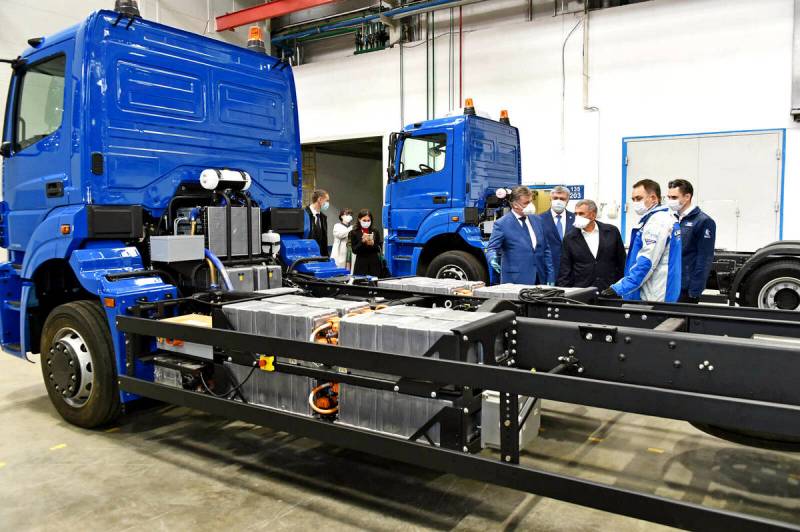 The STC of the Kama Automobile Plant is working on the creation of electric trucks. The founder of the new family of cars will be the KAMAZ-Chistogor garbage truck.
Concern specialists have already manufactured a chassis for the product under the index 53198, which provides for the possibility of installing various types of add-ons on it. At the moment, debugging and calibration of vehicle systems is underway. Road tests of an electric garbage truck are scheduled to begin in August.
The new truck received a 4x2 wheel formula, the base of the car is 4400 mm, the gross weight is 19,5 tons, including 6 tons of transported cargo. The machine was equipped with a powerful electric motor and traction batteries for
Technology
NMC The battery capacity is 156,6 kWh and allows the car to cover a distance of 100 km on a single charge. The maximum speed of the new KAMAZ-Chistogor will be at least 90 km / h.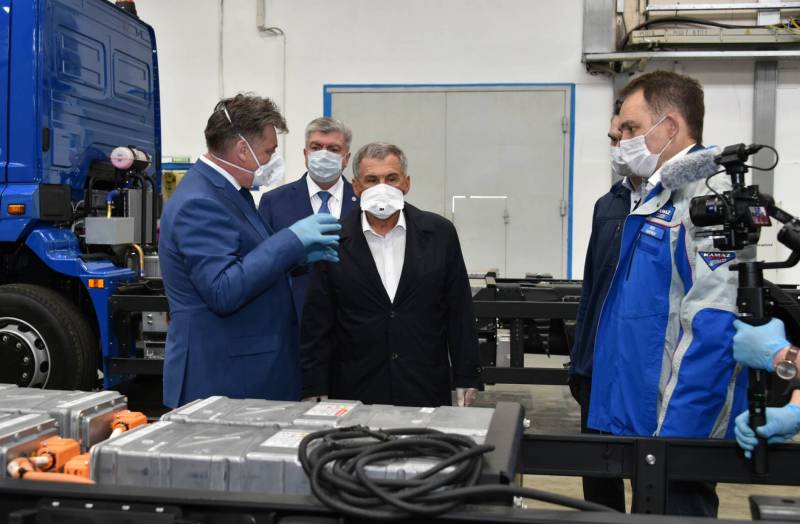 Truck 53198 received a comfortable cockpit and autopilot of the third level ADAS, which allows the use of a semi-autonomous mode of movement, where the driver acts as an operator-controller.
The developers note that the distance that KAMAZ-Chistogor can cover on one charge is enough to complete at least 2 cycles of garbage collection and unloading. At the same time, the noiselessness of the new truck allows it to be used at night, when city roads are free from traffic jams.