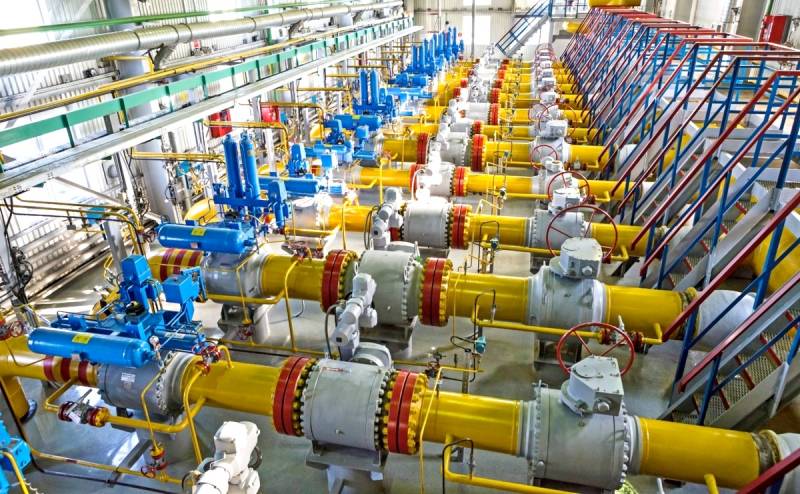 According to domestic media, Gazprom began to dismantle its pipeline infrastructure leading to Ukraine. It sounds menacing and ominous, but what is really hidden behind this decision, and will it subsequently harm our country?
In the Soviet period, when Ukraine was a respected part of one superpower, many pipelines were built on its territory, the combined input capacity of which exceeded 200 billion cubic meters of gas per year, and the output - 180 billion. During the years of "independence", the Ukrainian GTS has seriously worn out: according to some estimates, about 4 thousand kilometers are in disrepair, another 18 thousand are almost completely worn out and require repair. Kiev has no funds for these purposes, and attempts to find investors were unsuccessful.
The existing technical problems were aggravated by the coup in 2014, after which Russia was officially declared an "aggressor". This did not add constructiveness to relations, and the Kremlin made an attempt to dispense with the Ukrainian gas transportation system by constructing the Nord Stream-2 and Turkish Stream gas pipelines. Perhaps this could work, but Moscow clearly underestimated Washington's readiness to withstand these roundabout routes. As a result, Nord Stream-2 fell under sanctions and is on hold, and Ankara's gas purchases through Turkish Stream have decreased, which we will discuss in detail.
told
earlier.
At the end of 2019, Gazprom was forced to sign a new transit agreement with Naftogaz, according to which in 2020 it will pump 60 billion cubic meters of gas to Europe, and over the next 4 years - 40 billion cubic meters. It is quite obvious that the leadership of the state corporation expects to complete and put into operation Nord Stream-2, which is called the "killer of Ukrainian transit."
A situation is emerging in which the existing transit capacities of the Independent Square are redundant now, and in 4,5 years they will become completely irrelevant. At the same time, the maintenance of gas transmission infrastructure from the Russian side flies in a pretty penny. It is estimated that Gazprom can save about $ 1,6 billion only by the end of 2020 on operating costs if it closes 62 compressor shops and dismantles 4,3 thousand kilometers of trunk pipes. We'll clarify that we are talking about excess transit capacities.
Well, in general, one can welcome the rather unexpected prudence of the top management of the state corporation, who is used to easily scattering budget billions to the right and left. Reasonable savings are good. But right now we should point out the weak thoughtfulness of this "optimization". It's dangerous to bet on Nord Stream-2, since the USA frankly undertook to "wet it". The stability of its work will be constantly in limbo due to American and European intrigues, there is also a risk of accidents that are difficult to eliminate underwater conditions on their own, since Gazprom has no such competencies.
Experts familiar with the situation speak out in favor of not dismantling, but preservation of the excess pipeline infrastructure. Then, if an emergency occurred or another geopolitical aggravation that interferes with the monopolist's fulfillment of his contractual obligations, we will later ask ourselves bewildered by the question "who is to blame again and how it happened".