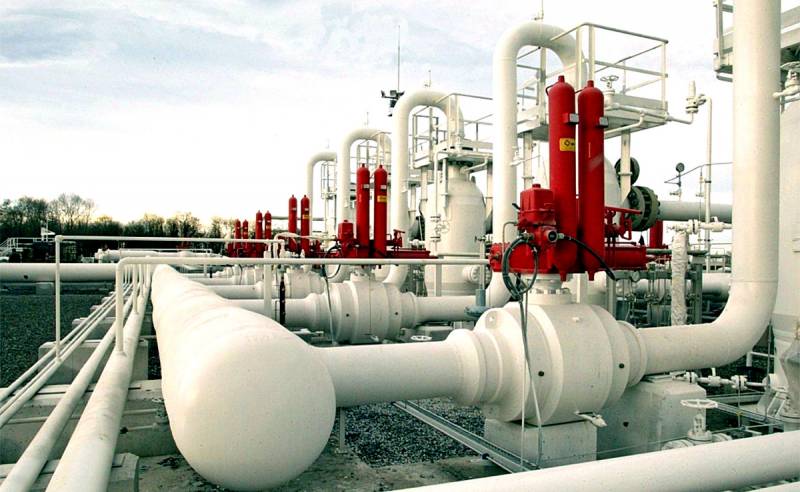 Economic
relations between Warsaw and Moscow in recent years have been difficult, and the Polish authorities tried to find alternative sources of natural gas supplies. However, the Poles unexpectedly lost to themselves, refusing to buy and transit Russian "blue fuel". About this writes the British business publication Financial Times.
On May 26, gas transit through the Europol pipeline, which supplies Russian fuel to Western countries through Poland, stopped for one day. This happened due to the termination of the contract between Poland and Russia, and now Gazprom has the opportunity to freely change capacities based on auctions under the rules of the European Union - the Russian corporation has ceased to bind itself with less flexible terms of the Russian-Polish agreement.
Earlier in June, the Polish regulator approved a 16,5 percent increase in gas transportation tariffs on Europol. But the Poles risk not getting this money due to the fact that the Russian Federation considers this pipeline only as an additional one, using it only after filling other gas lines. That is, Warsaw has lost a strong negotiating position, including for future gas purchases, given the end of the contract with Gazprom in two years.
The Polish gas company PGNiG announced that the contract with the Russian supplier will not be extended - the country is switching to gas purchases from Norway, as well as to alternative supplies of liquefied natural fuels. However, prices for Russian gas fell this year, making Russian energy more profitable than the US, which came as a surprise to energy markets.
Warsaw has plans to replace gas from Russia with fuel from the United States and Qatar, and attempts to diversify supplies give Poland trump cards in negotiations with the Kremlin. But instead of deriving commercial benefits, the Poles seek to physically eliminate Russian fuel by building an expensive alternative infrastructure. For the sake of
political
market conditions Poland loses clean and relatively inexpensive gas. Is it worth the burning of bridges with Russia? Time will tell.