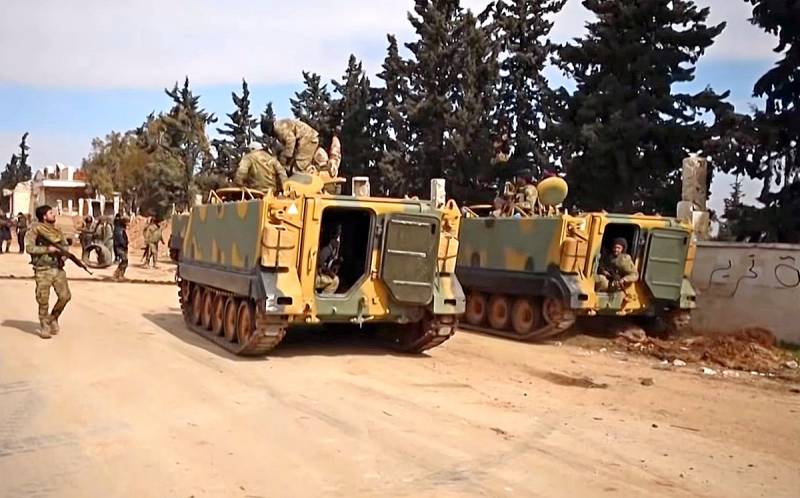 Despite encouraging talks from Turkey that the PNS troops are about to end the units of Marshal Haftar in the city of Sirte, the pro-Turkish Syrian combat groups fighting on the side of Faiz Saraj are greatly demoralized. It is reported by the British organization SOHR.
A murmur in the ranks of Syrian mercenary mercenaries who are on Ankara's allowance is due to delays in the payment of salaries - Turkey did not pay them the promised money. "Salary" of a Syrian soldier fighting in Libya on the side of the Government of National Accord - $ 2 per month. Surcharge for the wound - 50 thousand dollars. Payments to the family in the event of the death of a fighter - 100 thousand dollars. The Turkish military authorities also attracted the Syrians in that after the end of the military conflict, the mercenaries fighting in Libya were promised Turkish citizenship.
Unrest in the ranks of fighters fighting with the LNA is associated, apart from non-payment of money, with unexpectedly difficult conditions and trials that fell on the lot of soldiers fighting for the PNS. Participation in the Libyan conflict also results in a recent increase in the number of military losses.
So, at the beginning of June, there were about 400 dead Syrian mercenaries, among which 20 soldiers were not yet 18 years old. The total number of militants from Syria fighting for Turkey's interests on the side of the Saraj's army is about 11200. The number of recruits brought to Turkish camps to prepare for hostilities is estimated by experts at 2300.