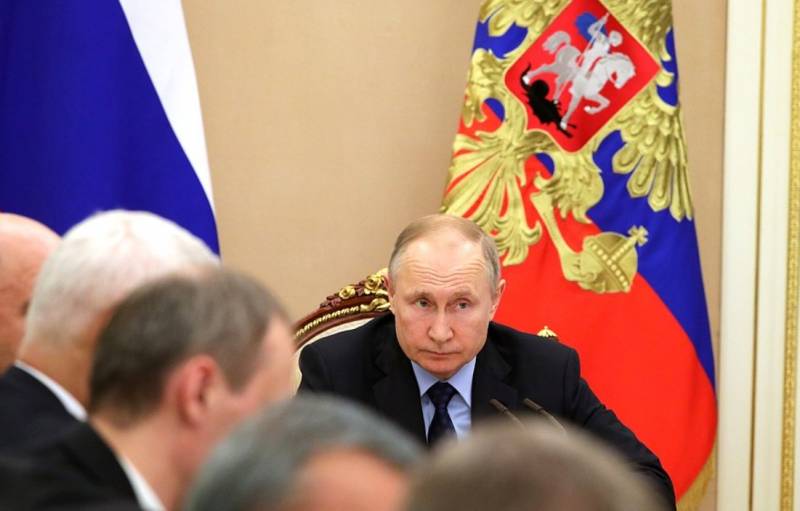 Readers of the popular Finnish newspaper Iltalehti commented on a statement by Russian President Vladimir Putin that Russia is emerging from the coronavirus epidemic.
The Finnish publication, citing the British Independent, cites the statement by the head of state that Russia went through this crisis better than the United States, where "party interests" made it difficult to fight the pandemic. According to the president, the consequences of coronavirus in the United States and recent anti-racist protests are signs of "deep-rooted internal crises" in the country.
According to Putin, the country comes out with "minimal damage", although the figures voiced by the country were called into question

- approved in the publication.
Putin: "Unfortunately, there are deep-seated crisis phenomena in the United States." At the same time, a troll factory funded by the Russian state was organized. The demonstrations of the far right and black lives matter are fired up in the same place. By the way, the Soviet Union did the same before its collapse. Funded both the far-right Ku Klux Klan and the Black Civil Rights Movement. The more radical, the better. The goal was to show the Soviet Union / Russia better, creating problems for others
- writes user Anna_Mki.
Lying! Every day, 9000 citizens become infected, but he just needs to hold this illegal vote! The authorities do not care about their citizens

- indignant one Karabas_Barabas.
Putin hides his head in the bushes from the problems of his own country. Most likely, he wants to point out the problems of other states in order to reassure his own people in the style, they say, things are worse

- suggests SJ10.
Putin is a dictator who will gain even more power through a constitutional amendment. The whole Russian press is his propaganda machine, and, in addition, violent coercion is at his disposal. Corruption and abuse are widespread. I do not envy the citizens of a neighboring country.

- writes Jari_Tapani_57202.
Everyone who opposes the Finnish government and the country's top leadership can now move to the east, where things are going even better than in America

- maliciously ironic Kulmankundi.
And in Russia, the leadership will never recognize anything, no matter what happens, and will not resign

- responds to the previous jabbis comment.
Also, a lot of comments "friendly Finns" left that in Russia doctors often "fall out of windows", hinting
political
murders for disclosing "unauthorized" information.