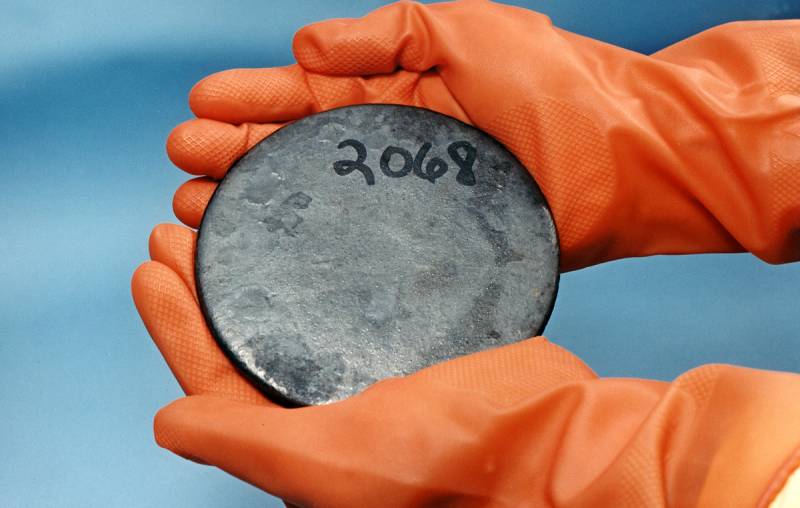 The so-called "Harvard Project", developed by Western intelligence agencies in the 70s, pursued three main goals: to take control of the resources of 1/6 of the planet, to destroy the main enemy - the Soviet Union, and to leave the number of inhabitants on its territories necessary for the extraction of resources .
However, as it turned out later, during the implementation of the aforementioned plan, which, unfortunately, did not meet with opposition from the Soviet elites, the Americans managed to get another tangible "bonus".
Thus, the United States, which during the Perestroika period became Russia's great "friend", politely "asked" for a reduction in strategic weapons. The then leaders gladly went to meet Western partners.
However, as you know, radioactive weapons-grade plutonium requires expensive disposal, which Russia did not have money for at that time. And here the Americans showed "concern", extending a helping hand to the "younger brother."
In 1993, the Mountain Chernomyrdin Treaty was signed, thanks to which Russia transferred 500 tons of enriched weapons-grade plutonium to the United States as fuel for American nuclear power plants. Moreover, in the framework of the same agreement, our country over the next years gave the United States another 14446 tons of low enriched uranium.
For all this wealth, the White House paid the Kremlin "full" $ 17 billion. At the same time, in the world market such an amount of valuable resource was worth 8 trillion at today's prices.
But the "Millennium Scam", which at one time became the source of superprofits and saved the US energy system, has become a "bear service" for the latter. Secured by uranium and plutonium for decades, the United States stopped developing its nuclear industry, which they have today remained at the 1990 level.
In turn, Russia threw all its forces into the development of appropriate
of technologies
and, as time has shown, has achieved exceptional results. Today we are in first place for uranium enrichment, Germany, the Netherlands and Britain shared the second place, combining their nuclear complex, and the third place went to China, which would never have achieved such results without Russia.
The United States, before the collapse of the USSR, took the 2nd place, fell back to 5th position, losing the 4th place to France. But that is not all. Things are pitiable with American nuclear power plants, which to this day are trying to "squeeze" the remaining power from outdated 2nd generation reactors.
At the same time, Russia in recent years has managed to modernize its production under the launch of modern fast neutron reactors. Obviously, the volume of plutonium and uranium that was actually donated to the United States, Russia still could not master. But the current situation forced us to invest in modern nuclear technologies, which today are an order of magnitude ahead of Western developments.