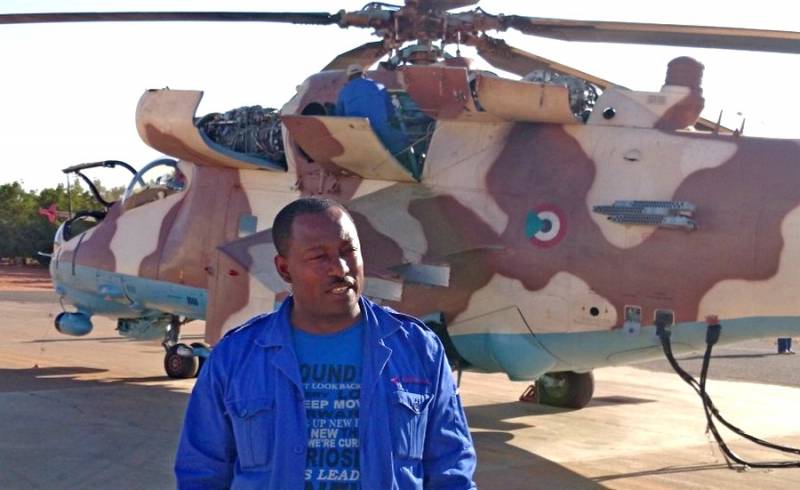 Despite the fact that Saraj's troops are squeezing the position of the LNA in Libya, Marshal Khalifa Haftar has not yet said his last word in this war. An important role in the conflict is played by the Libyan national army aviation, but how do the Haftarovites deceive Turkish radars? The curtain of "secrecy" opens the Greek edition of Pentapostagma.
Due to Turkish drones, Libyan airspace is unsafe for military flights
equipment
LNA. In addition, Turkish frigates, openly patrolling the waters near Libya and armed with RIM-66E anti-aircraft guided missiles, make Haftar pilots "suicide bombers."
#Libya- #Turkey Navy frigate sailing off coast #sabratha (55 km west of #Tripoli) reportedly fired (at least one) RIM-66E-05 SAM, supposedly against an #LNA UAV, which missed and landed near al-Ajaylat, just southwest of Sabratha pic.twitter.com/KAfvfUl3Jd

- Oded Berkowitz (@Oded121351) April 1, 2020
In order to withstand Turkish radar installations, LNA pilots are forced to fly at low altitudes. The flights of Mi-24P military helicopters take place almost "under the nose" of Turkish radars.
Interesting video from Abdulqader Al-Amidi shows Mi-24P heavy attack helicopter of #Libya National Air Force flying extremely low over the coast of #MediterraneanSea near #Sirte... That much low the #Turkish frigates can't bother her with their RIM-66E-5s:https://t.co/9bDDb71HEV pic.twitter.com/ERMmlXR6Av

- Babak Taghvaee - Μπάπακ Τακβαίε - بابک تقوایی (B) (@ BabakTaghvaee1) June 16, 2020
Meanwhile, according to Pentapostagma, a rapprochement of the positions of Russia and France regarding the situation in Libya is planned. This hinders Ankara's plans to reach an agreement with Moscow that would allow it to take control of Sirte - Moscow and Paris recognize the importance of this port. This was reported by the Libyan
political
a source.
Observers attribute the postponement of the official visit to Turkey by Russian Defense Minister Sergei Shoigu and Foreign Minister Sergey Lavrov with a statement issued on Sunday by the French president with sharp criticism of Turkey's interference in Libyan affairs. A change in the duration of the visit may indicate coordination of positions between Putin and Macron.