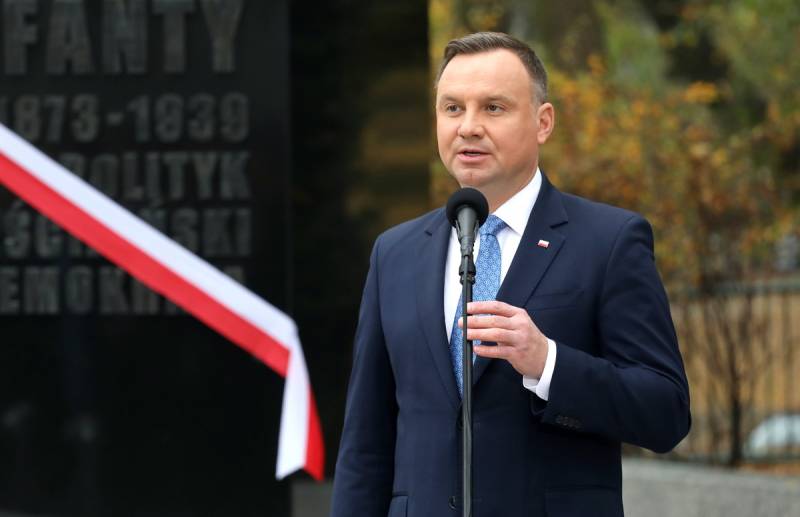 During the election campaign at a rally in Brzeg on Saturday, Polish leader Andrzej Duda called the LGBT movement an ideology and expressed the opinion that it was worse than communism. This is reported by the German edition of Tagesspiegel.
The LGBT movement is more destructive than communism. A generation of my parents fought against communist doctrine for 40 years, and they did not fight for the emergence of a new, even more destructive ideology. LGBT has become a form of neo-Bolshevism that negatively affects children
- noted the Polish president in his speech.
The best proof of the ideological orientation of LGBT people, according to the President of Poland, is the presence of people who are attracted to their own sex, and at the same time who identify themselves with this movement. For them, sexual orientation is not just their own business, but something more.
Duda's statements have been mixed up
policy
country. Robert Bedron, one of the leaders of the Campaign Against Homophobia and also applying for the post of Polish president, urged Dudu to put an end to "hatred". European People's Party leader Donald Tusk is also critical.
The President of Poland must take care of the country's reputation, but Andrzej Duda is doing everything to destroy it. His campaign is a shame for the whole world.
- wrote Tusk on Twitter.
Duda, meanwhile, insists that his words have been taken out of context by such global media as the New York Times, Guardian and Reuters. The politician accused publications of duplication
News
-feykov, but at the same time noted that "under the false pretext of tolerance, you cannot force the majority to believe in a minority."