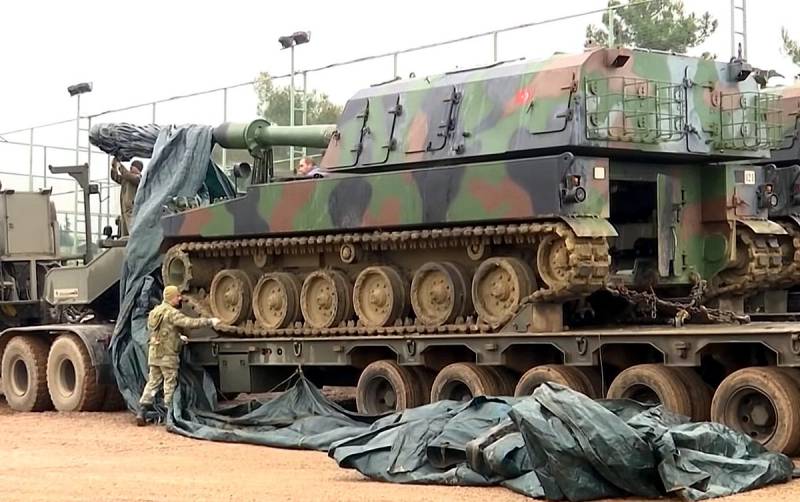 The Turkish General Staff was planning military aggression against Armenia and Greece, and these data were on the Web. A secret document on a possible invasion of these countries was published during the consideration of the criminal case materials about an attempt to seize power in the Republic of Turkey in the summer of 2016. This is reported by the Swedish portal
Nordic monitor
.
The attack plans are in the form of a presentation with slides in Power Point. The first one is entitled as the "Operations Planning Directive" with an updated date of June 13, 2014. Another slide gives a list of plans for a possible attack, many of which have been erased. Only two of them remained visible - the attack on Armenia and Greece. It is not possible to find out the details of probable military operations.
The plan of attack on Armenia received the name "Altai" - by the name of one of the generals during the Turkish War of Independence in the 20s of the last century.
Plans for Turkish aggression were presented to the court during the trial of the coup in Ankara 4 years ago. The slides were among the copies of the electronic messages of the Turkish military, who told the investigators about their correspondence, including a secret. The invasion plans did not contain more detailed information - the data was contained under the heading "Top Secret" and was not transmitted via internal email.